昨天参加了创新团队支持计划项目答辩,主题如下:
一方面,病毒感染宿主细胞后,会重塑细胞代谢途径,以利于病毒自身的复制和增殖;
另一方面,宿主细胞会主动应对病毒感染,通过代谢重塑与表观修交互调控机制来抑制病毒复制。
Our group focus on host–pathogen interactions at the metabolic level.
We are interested in how viruses alter the metabolism of host cells, and how these changes can be exploited to develop antiviral strategies.
Host cell metabolism can be modulated by viral infection, affecting viral survival or clearance.
Viruses hijack host cell metabolism for their own benefit.
On the other hand host cells actively respond to viral infections through reprogramming cellular metabolic state to aganist viral infection.
举一个例子:三羧酸循环(TCA)衍生的代谢物及其在病毒感染中的作用(见下图):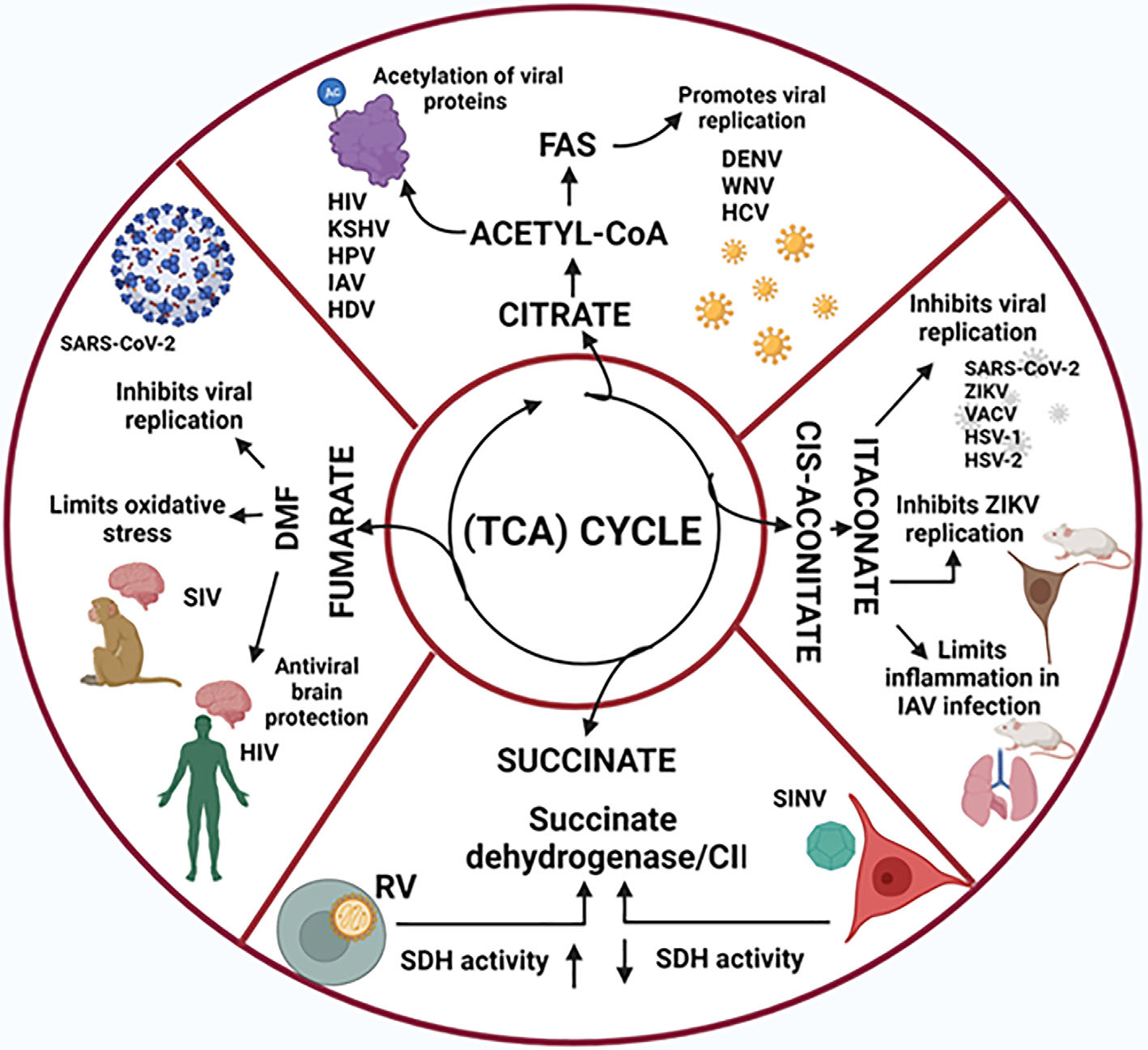 引自参考文献5.
病毒与宿主在代谢中的博弈:
" In addition to their role in biosynthesis and energy production which are critial for viral infections, the TCA cycle metabolites citrate, succinate and fumarate, as well as itaconate, which is synthesized from the TCA cycle cis-aconitate, play key roles in the pro-inflammatory/anti-inflammatory homeostasis, contributing to both anti-viral immune response and virus-induced inflammation and associated pathologies. The study of these metabolites in the context of viral infections offers the opportunity to understand better the host cell-virus interaction and to develop new pathophysiological assessment tools and anti-viral therapeutics." (Sánchez-García F J, 2021)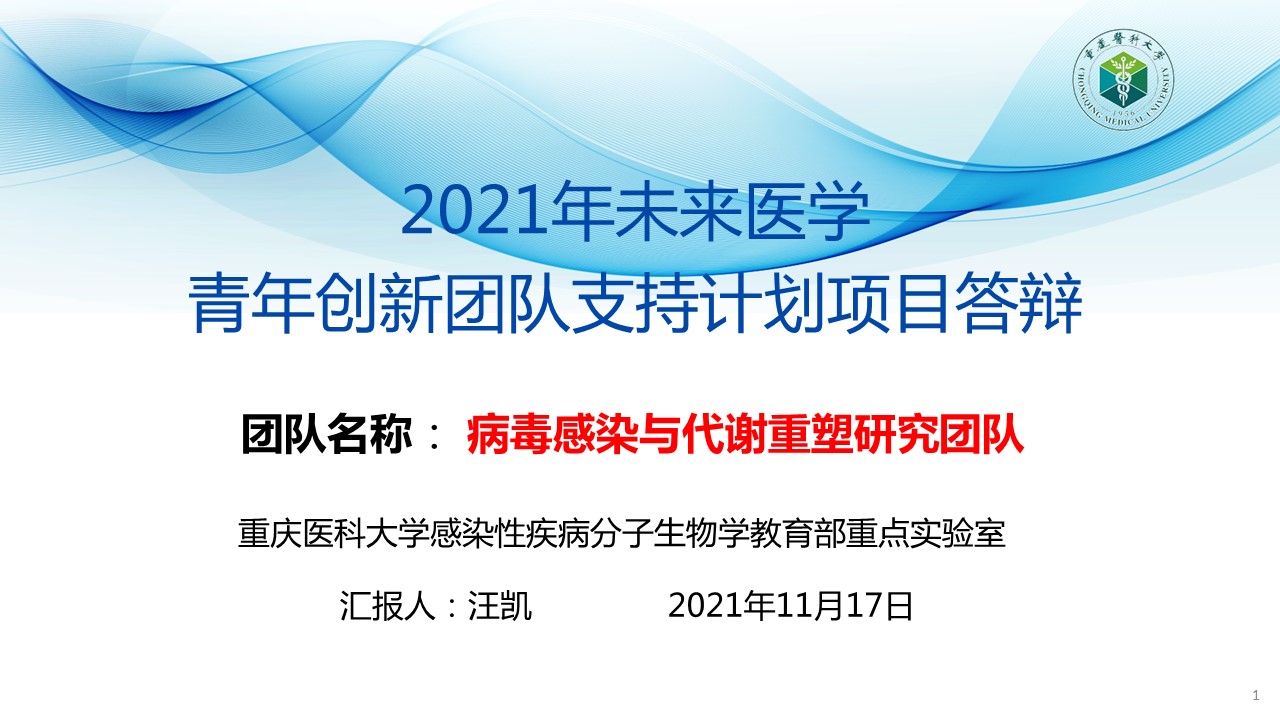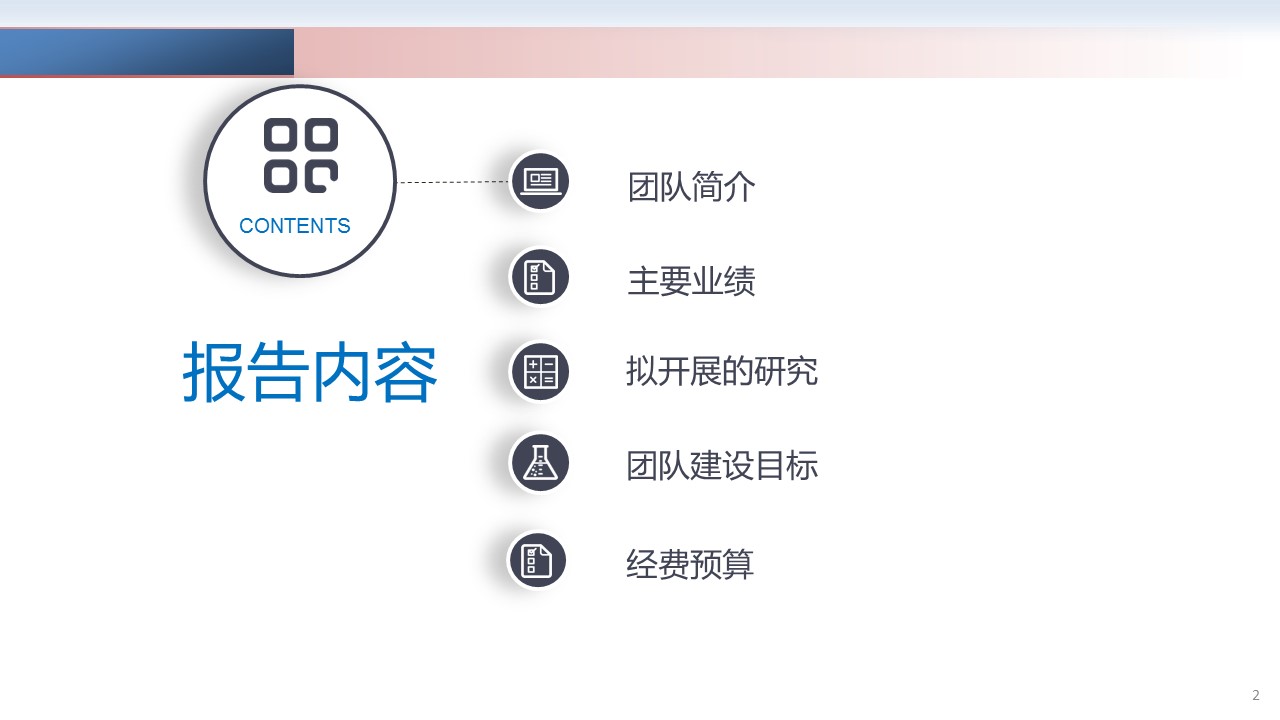 Recent insights have revealed that specific metabolites act as cofactors for epigenetic enzymes and, thus, modify the epigenetic and transcriptional landscape of the cell. However, the relationship between changes in whole body metabolism and immunometabolism remains largely an uncharted area waiting to be explored. The interaction between the metabolic profile and the epigenetic landscape is a new and promising field for the development of novel therapies directed to improve immune response to viral infection.(Cláudia S. Rodrigues,2018).
参考文献:
1. Liu Y, You Y, Lu Z, et al. N6-methyladenosine RNA modification–mediated cellular metabolism rewiring inhibits viral replication[J]. Science, 2019, 365(6458): 1171-1176.
2. Hu J, Gao Q, Yang Y, et al. Hexosamine biosynthetic pathway promotes the antiviral activity of SAMHD1 by enhancing O-GlcNAc transferase-mediated protein O-GlcNAcylation[J]. Theranostics, 2021, 11(2): 805.
3. Wang L W, Shen H, Nobre L, et al. Epstein-Barr-virus-induced one-carbon metabolism drives B cell transformation[J]. Cell metabolism, 2019, 30(3): 539-555. e11.
4. Mills E L, Ryan D G, Prag H A, et al. Itaconate is an anti-inflammatory metabolite that activates Nrf2 via alkylation of KEAP1[J]. Nature, 2018, 556(7699): 113-117.
5. Sánchez-García F J, Pérez-Hernández C A, Rodríguez-Murillo M, et al. The Role of Tricarboxylic Acid Cycle Metabolites in Viral Infections[J]. Frontiers in Cellular and Infection Microbiology, 2021: 830.
6. Buck M D, Sowell R T, Kaech S M, et al. Metabolic instruction of immunity[J]. Cell, 2017, 169(4): 570-586.
7. Jung J, Zeng H, Horng T. Metabolism as a guiding force for immunity[J]. Nature cell biology, 2019, 21(1): 85-93.
https://blog.sciencenet.cn/blog-446272-1312867.html
上一篇:
[转载]重医黄爱龙/金艾顺团队与谢幼华/杨海涛/张波团队合作的"抵抗多种突变株的新冠病毒超强中和抗体"最新重要发现
下一篇:
[转载]B.1.1.529——比德尔塔更强的超级新冠变种出现了吗?