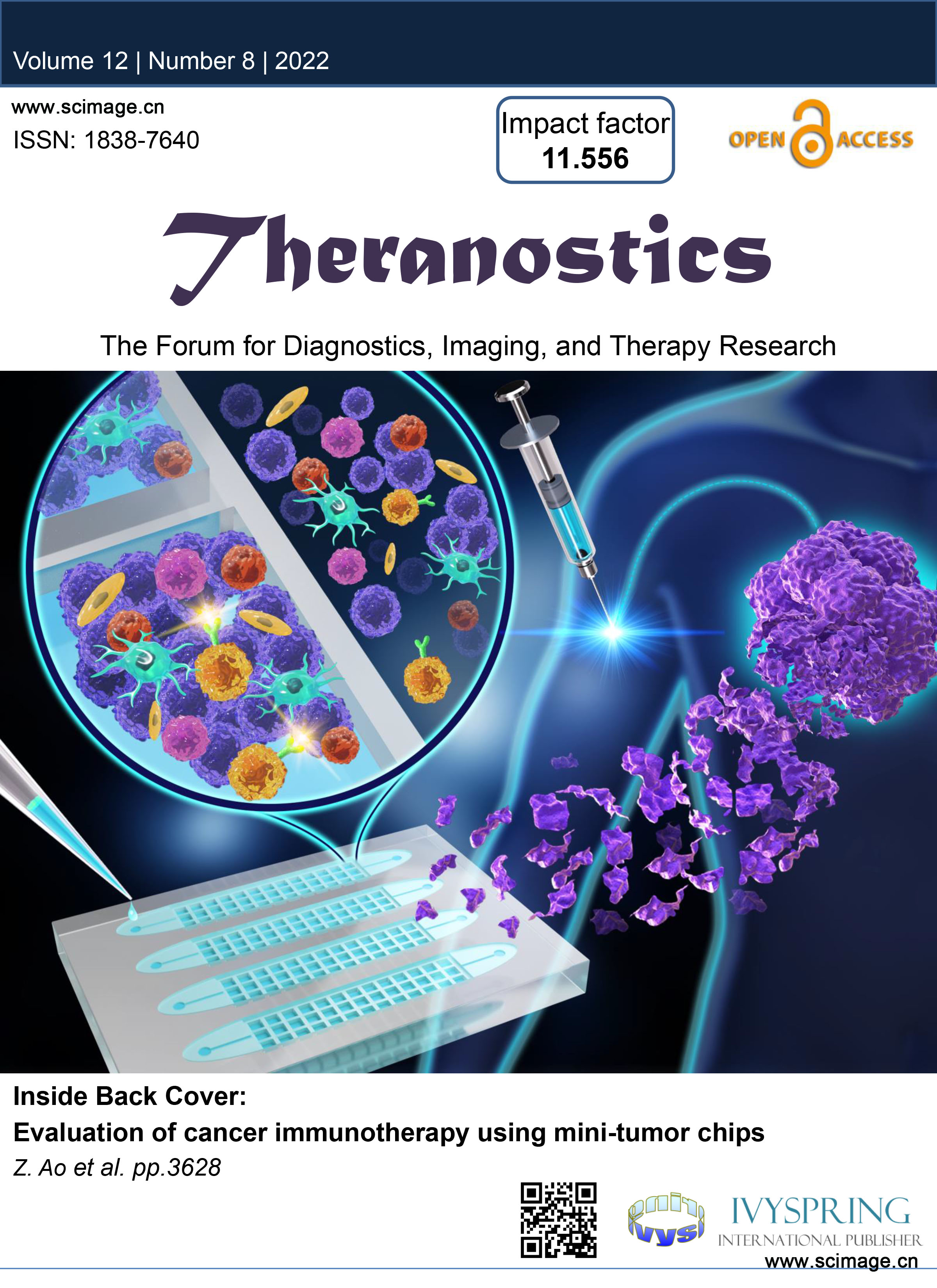 ▲ Vol 12, Issue 8 | May 01, 2022
Evaluation of cancer immunotherapy using mini-tumor chips
Zheng Ao, Hongwei Cai, Zhuhao Wu, Liya Hu, Xiang Li, Connor Kaurich, Mingxia Gu, Liang Cheng, Xin Lu, Feng Guo
Rationale: Predicting tumor responses to adjuvant therapies can potentially help guide treatment decisions and improve patient survival. Currently, tumor pathology, histology, and molecular profiles are being integrated into personalized profiles to guide therapeutic decisions. However, it remains a grand challenge to evaluate tumor responses to immunotherapy for personalized medicine.

Methods: We present a microfluidics-based mini-tumor chip approach to predict tumor responses to cancer immunotherapy in a preclinical model. By uniformly infusing dissociated tumor cells into isolated microfluidic well-arrays, 960 mini-tumors could be uniformly generated on-chip, with each well representing the ex vivo tumor niche that preserves the original tumor cell composition and dynamic cell-cell interactions and autocrine/paracrine cytokines.

Results: By incorporating time-lapse live-cell imaging, our mini-tumor chip allows the investigation of dynamic immune-tumor interactions as well as their responses to cancer immunotherapy (e.g., anti-PD1 treatment) in parallel within 36 hours. Additionally, by establishing orthotopic breast tumor models with constitutive differential PD-L1 expression levels, we showed that the on-chip interrogation of the primary tumor's responses to anti-PD1 as early as 10 days post tumor inoculation could predict the in vivo tumors' responses to anti-PD1 at the endpoint of day 24. We also demonstrated the application of this mini-tumor chip to interrogate on-chip responses of primary tumor cells isolated from primary human breast and renal tumor tissues.

Conclusions: Our approach provides a simple, quick-turnaround solution to measure tumor responses to cancer immunotherapy.

Keywords: Tumor-on-a-chip, tumor microenvironment, cancer immunotherapy, personalized therapy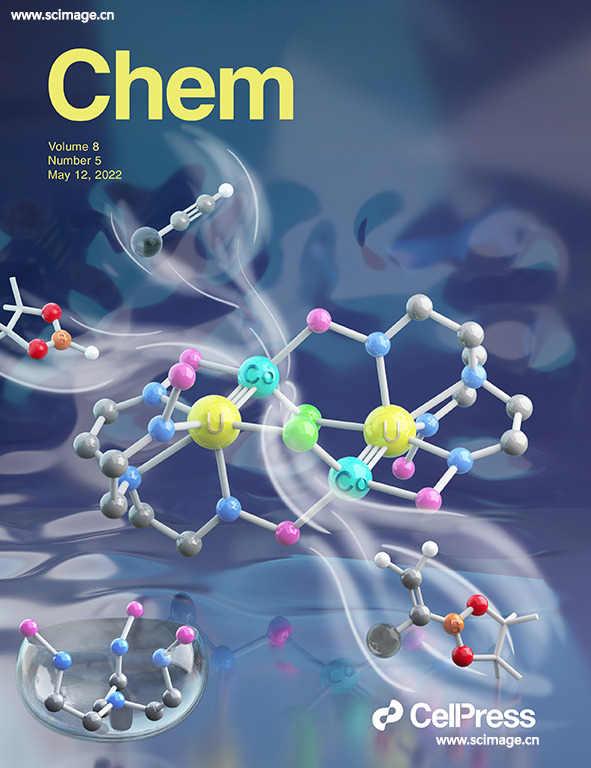 ▲ Vol 8, Issue 5 | May 12, 2022
Selective hydroboration of terminal alkynes catalyzed by heterometallic clusters with uranium–metal triple bonds
Penglong Wang, Iskander Douair, Yue Zhao, Rile Ge, Junhu Wang, Shuao Wang, Laurent Maron, Congqing Zhu
Due to their fascinating structures and heterometallic synergistic effects in catalysis, heterometallic clusters with metal–metal (M–M) bonds have attracted the interest of chemists for decades. However, understanding of the chemistry of M–M bonds that involve f-block elements, such as uranium, is significantly less developed compared with that of the d-block transition metals, and catalysis by heterometallic clusters with U–M bonds has not been realized to date. Here, we report a set of heterometallic clusters that feature U≡M (M = Fe, Co) triple bonds. The cluster with two U≡Co triple bonds exhibits excellent catalytic activity for the hydroboration of alkynes under mild conditions, producing α-vinylboronates with good yields and regioselectivity. These heterometallic clusters represent the rare structurally authenticated example of multiple bonding between f-block elements and transition metals. Theoretical studies reveal high bond orders (up to 2.93) and a significant degree of covalency in these U≡M triple bonds.
https://www.cell.com/chem/fulltext/S2451-9294(22)00142-5#%20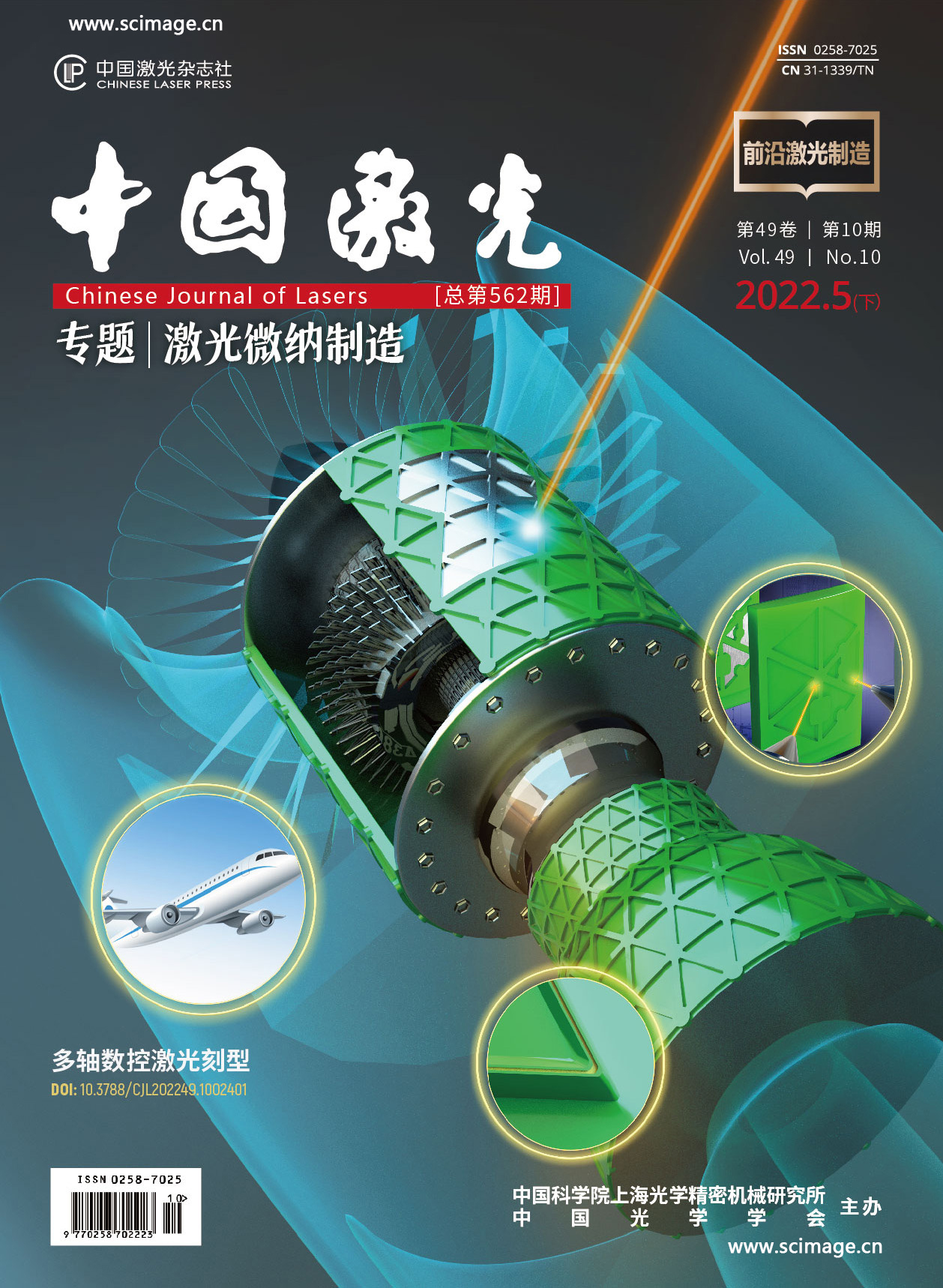 ▲ Vol 49, Issue 10 | May 12, 2022
多轴联动数控激光刻型加工关键技术及装备研发
刘强 , 王健, 孙鹏鹏, 李明, 王辉, 殷振朔, 王柳权, 李坤航
针对航空航天薄壁类金属结构件多次化铣过程中的激光刻型需求,研究了激光刻型轨迹规划、光机电协同控制优化、刻型参数自适应匹配与优化等关键技术。在多轴联动数控激光刻型加工机床构成与设计、激光器与激光光路系统设计、光机电协同控制系统开发的基础上,研制出六轴五联动数控激光刻型机床原理样机和工程样机,实现了大型环形薄壁类化铣零件的一次、二次激光刻型加工,各项技术指标均达到设计要求,且该样机在航空制造企业和重点型号中实现了工程应用。
https://www.opticsjournal.net/Articles/OJ51a010de7e545434/Abstract
▲ Vol 61, Issue 22 | May 23, 2022
Glutathione Depletion-Induced Activation of Dimersomes for Potentiating the Ferroptosis and Immunotherapy of "Cold" Tumor
Zhanwei Zhou,Huan Liang,Ruoxi Yang,Ying Yang,Jingwen Dong,Yongxiang Di,Prof. Minjie Sun
Glutathione (GSH) is abundant in "cold" tumors and adversely affects ferroptosis therapy and immune response. In their Research Article (e202202843), Minjie Sun and co-workers developed cinnamaldehyde-dimer-based vesicles (CDC dimersomes) capable of depleting intracellular GSH via Michael addition to potentiate the ferroptosis and immunotherapy of breast cancer by turning the "cold" tumor into a "hot" tumor. CDC is the first drug-dimer-based vesicle applied for immune activation, inspiring the future design of functional vesicles.
https://onlinelibrary.wiley.com/doi/10.1002/anie.202204830
▲ Vol 38, Issue 15 | April 19, 2022
Multilayer-Stabilized Water-in-Water Emulsions
Yitong Wang, Jin Yuan, Shuli Dong, and Jingcheng Hao
Water-in-water (W/W) emulsions are of interest for various applications due to their inherent biocompatibility, ultralow interfacial tensions, and large interface thickness. However, it is still challenging to prepare stable W/W emulsions with tailored phase architectures compared to oil-in-water (O/W) and water-in-oil (W/O) emulsions. Here, we report a multilayer-stabilized W/W emulsion composed of poly(ethylene glycol)/dextran in the presence of DNA strands. The W/W emulsions present onion-ring-like structures, which are interpreted by a nanofluid film model. Emulsion behavior, e.g., stability, interface tension, etc., can be controlled by the type of DNA (single or double strands), DNA concentration, and volume fraction of dispersed phase. Our findings could broaden the preparation of novel emulsions for potential applications in emulsion polymerization, new media of homogeneous catalysis, and DNA transportation of water-in-water media.
https://pubs.acs.org/doi/10.1021/acs.langmuir.2c00271

以上期刊封面由<静远嘲风动漫传媒科技中心>设计制作
---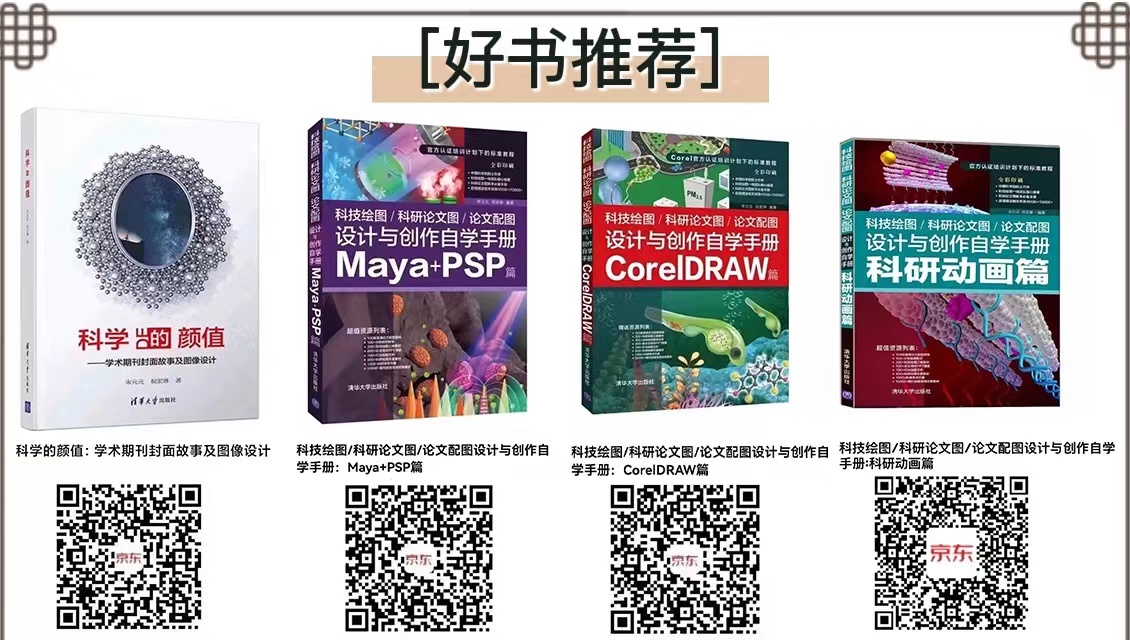 购书链接:
☆科学的颜值:学术期刊封面故事及图像设计
https://item.jd.com/12802188.html
☆科技绘图/科研论文图/论文配图设计与创作自学手册:CorelDRAW篇
https://item.jd.com/13504674.html
☆科技绘图/科研论文图/论文配图设计与创作自学手册:Maya+PSP篇
https://item.jd.com/13504686.html
☆科技绘图/科研论文图/论文配图设计与创作自学手册:科研动画篇
https://item.jd.com/13048467.html#crumb-wrap
---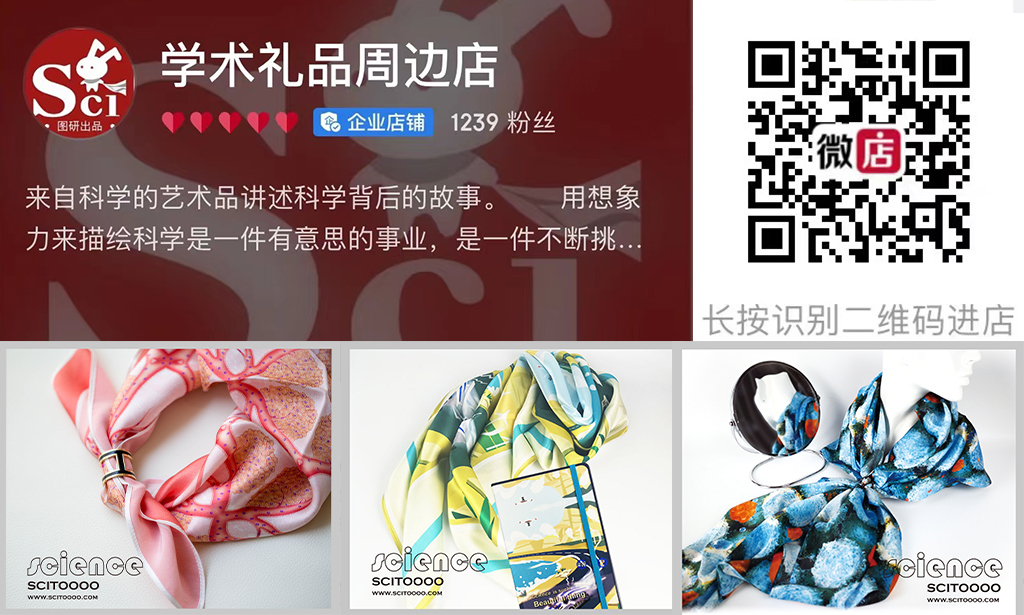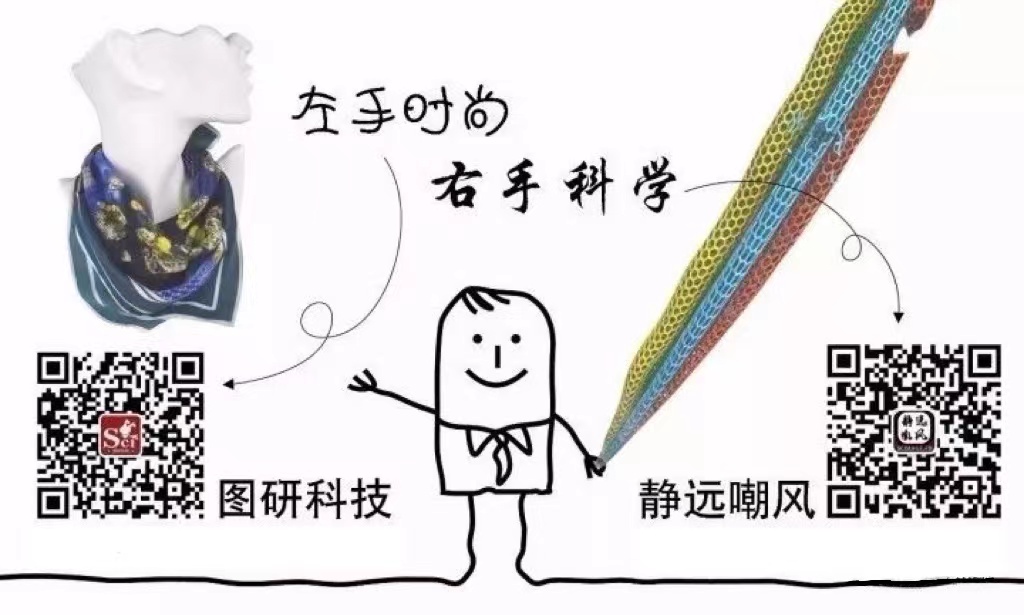 ---
静远嘲风(MY Scimage) 成立于2007年,嘲风取自中国传统文化中龙生九子,子子不同的传说,嘲风为守护屋脊之瑞兽,喜登高望远;静远取自成语"宁静致远",登高莫忘初心,远观而不可务远。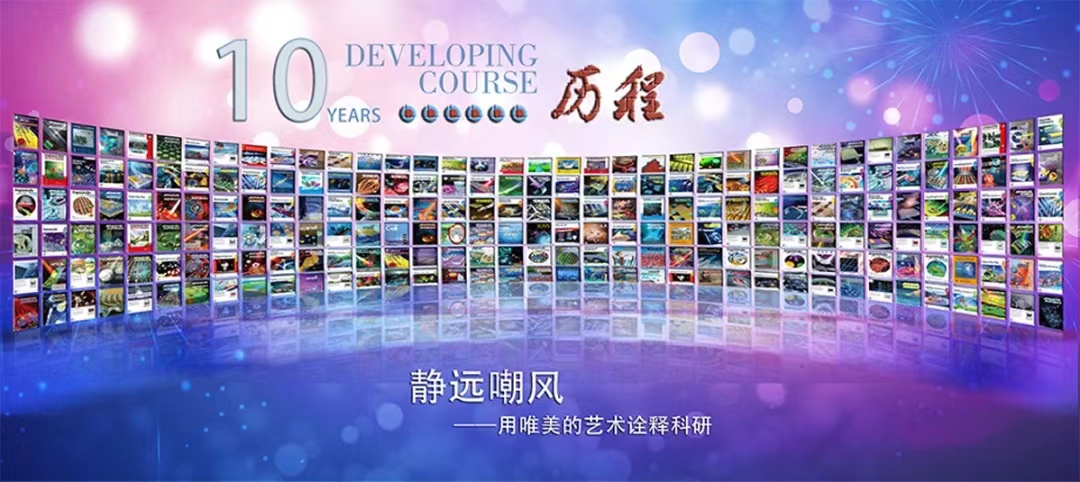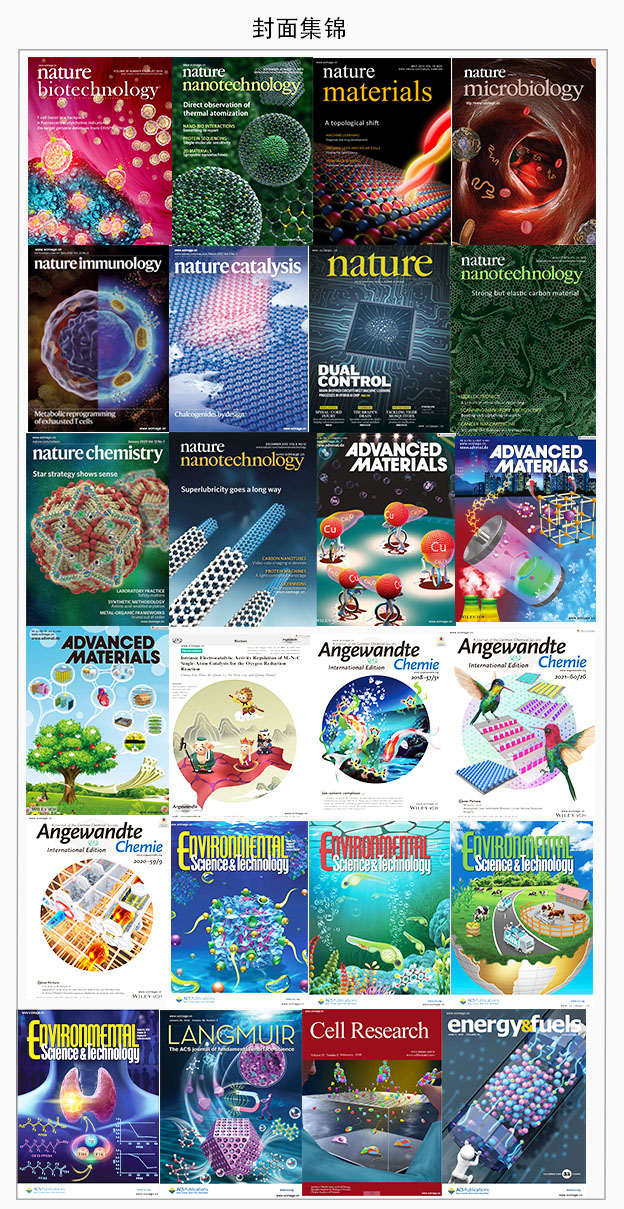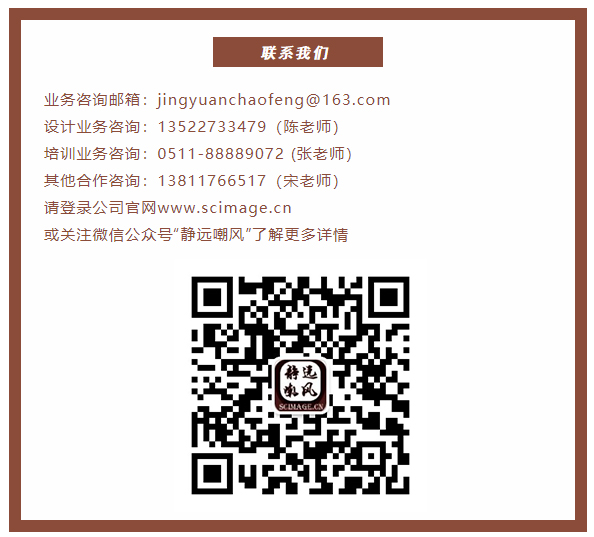 https://blog.sciencenet.cn/blog-575129-1348104.html
上一篇:
在科研封面中体现视觉美
下一篇:
2022年5月嘲风作品集(二)