April 18, 2022
c-Myc-driven glycolysis polarizes functional regulatory B cells that trigger pathogenic inflammatory responses
Xu-Yan Wang, Yuan Wei, Bo Hu, Yuan Liao, Xiaodong Wang, Wen-Hua Wan, Chun-Xiang Huang, Mahepali Mahabati, Zheng-Yu Liu, Jing-Rui Qu, Xiao-Dan Chen, Dong-Ping Chen, Dong-Ming Kuang, Xue-Hao Wang & Yun Chen
B cells secreting IL-10 functionally are recognized as functional regulatory B (Breg) cells; however, direct evidence concerning the phenotype, regulation, and functional and clinical relevance of IL-10-secreting Breg cells in humans is still lacking. Here, we demonstrate that, although IL-10 itself is anti-inflammatory, IL-10+ functional Breg cells in patients with systemic lupus erythematosus (SLE) display aggressive inflammatory features; these features shift their functions away from inducing CD8+ T cell tolerance and cause them to induce a pathogenic CD4+ T cell response. Functional Breg cells polarized by environmental factors (e.g., CPG-DNA) or directly isolated from patients with SLE mainly exhibit a CD24intCD27−CD38−CD69+/hi phenotype that is different from that of their precursors. Mechanistically, MAPK/ERK/P38-elicited sequential oncogenic c-Myc upregulation and enhanced glycolysis are necessary for the generation and functional maintenance of functional Breg cells. Consistently, strategies that abrogate the activity of ERK, P38, c-Myc, and/or cell glycolysis can efficiently eliminate the pathogenic effects triggered by functional Breg cells.
https://www.nature.com/articles/s41392-022-00948-6#article-info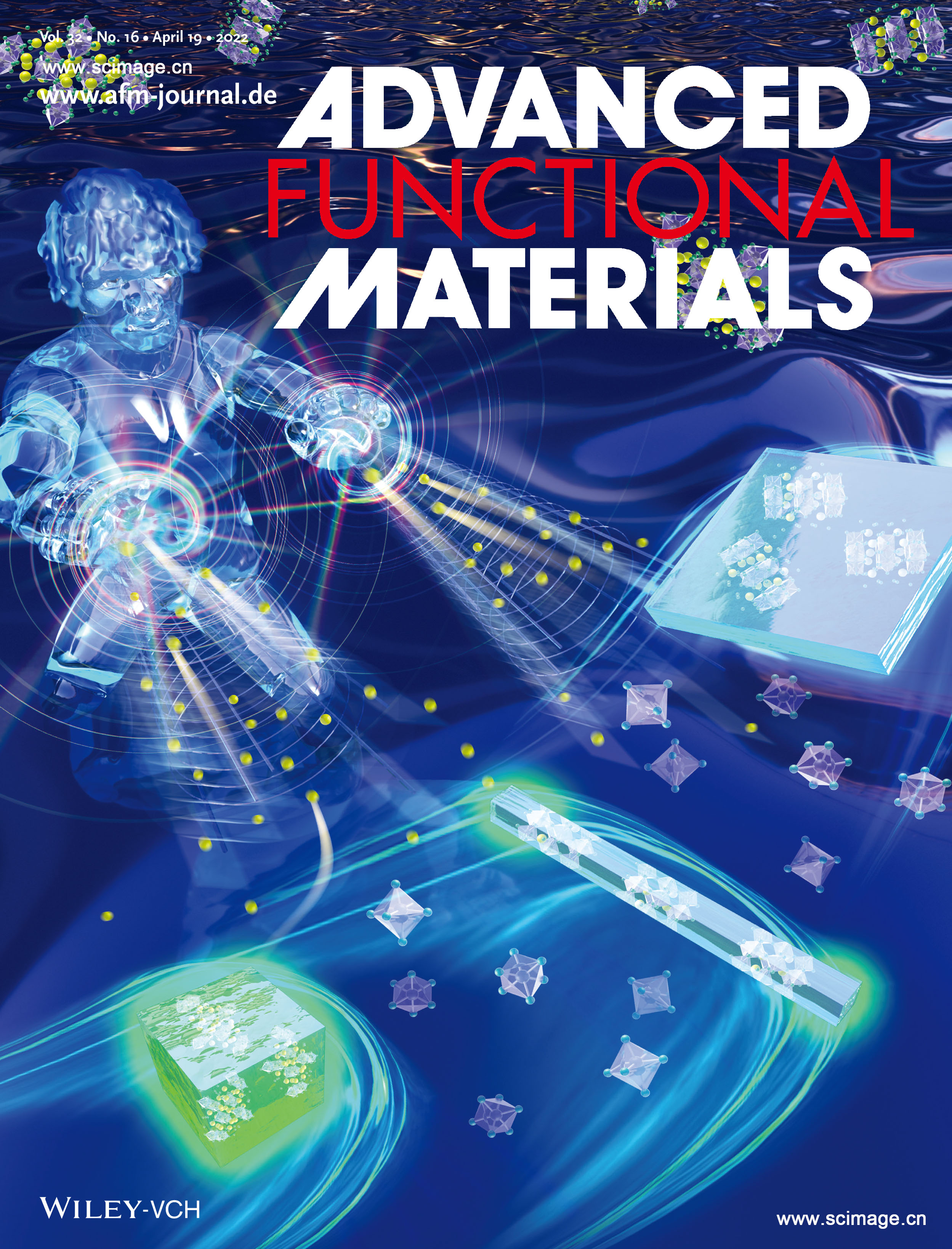 ▲ Vol 32, Issue 16 | April 19, 2022
Phase-Control of Single-Crystalline Inorganic Halide Perovskites via Molecular Coordination Engineering
Qingdong Lin, Stefano Bernardi, Babar Shabbir, Qingdong Ou, Mingchao Wang, Wenping Yin,Shiqi Liu, Anthony S. R. Chesman, Sebastian O. Fürer, Guangyuan Si, Nikhil Medhekar, Jacek Jasieniak, Asaph Widmer-Cooper, Wenxin Mao, Udo Bach
Molecular Coordination Engineering
In article number 2109442, Asaph Widmer-Cooper, Wenxin Mao, Udo Bach, and co-workers demonstrate the precise control of crystallisation species for caesium inorganic halide perovskite materials by tuning the molecular coordination dynamics. The capability to reach phase-pure single-crystalline perovskite structures provides direct access to the fabrication of advanced optoelectronic devices that require specific crystal structures and morphologies.
https://onlinelibrary.wiley.com/doi/10.1002/adfm.202270096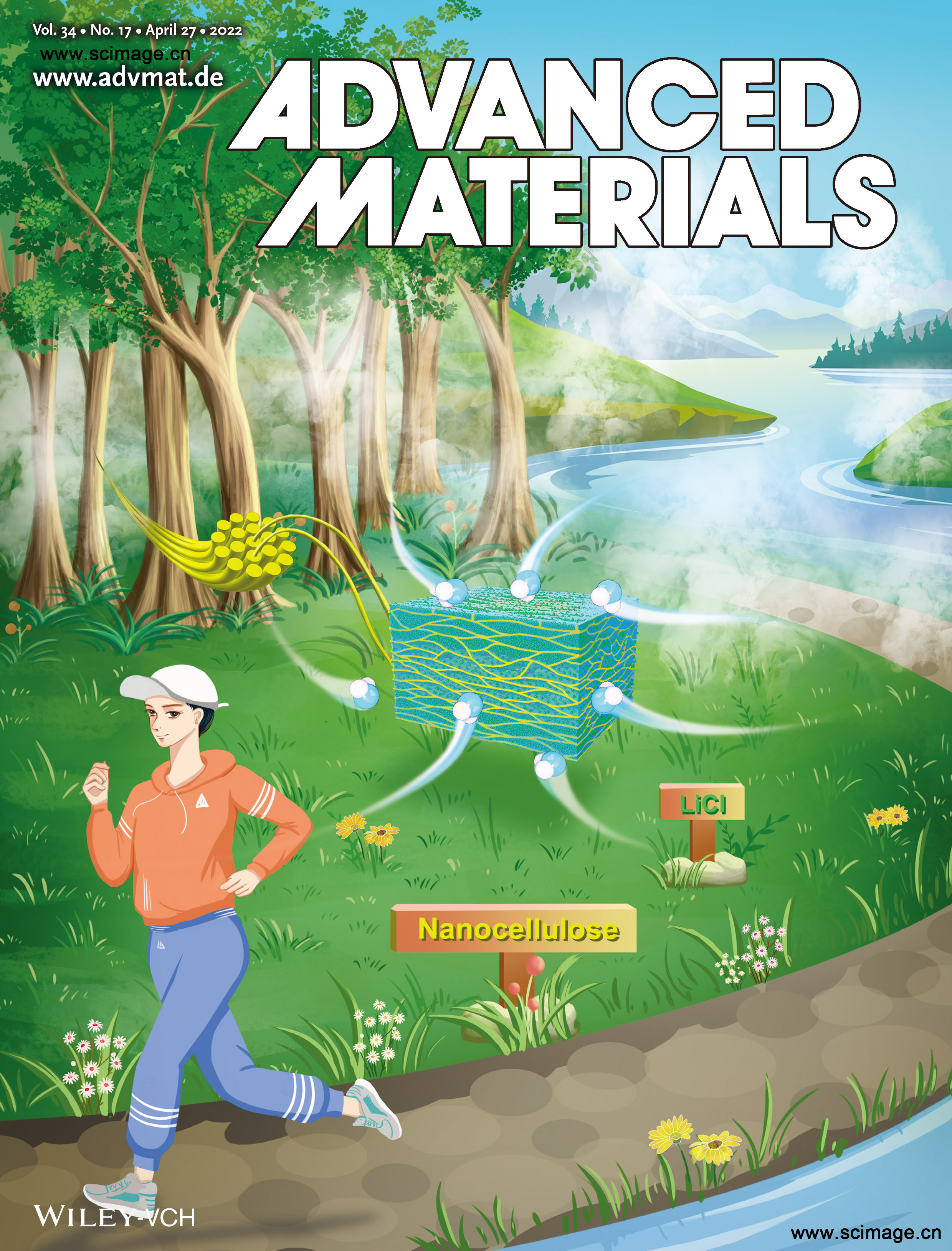 ▲ Vol 34, Issue 17 | April 27, 2022
A Nanostructured Moisture-Absorbing Gel for Fast and Large-Scale Passive Dehumidification
Ming Dai, Fei Zhao, Juanjuan Fan, Qing Li, Ya Yang, Zhuangjun Fan, Shengjie Ling, Haipeng Yu, Shouxin Liu, Jian Li, Wenshuai Chen, Guihua Yu
Dehumidification
Dehumidification is significant for environmental sustainability and human health. In article number 2200865, Wenshuai Chen, Guihua Yu, and co-workers report the development of a nanostructured moisture-absorbing gel by integration of hygroscopic lithium salt and hydrophilic nanocellulose networks. The gel maintains a large hygroscopic active area for capturing water from air, and thus exhibits super-moisture-absorption ability. Even in a space with a volume over 20 000 times of its own, it demonstrates fast dehumidification without energy input and environment pollution.
https://onlinelibrary.wiley.com/doi/10.1002/adma.202270126
▲ Vol 18, Issue 17 | April 27, 2022
3D-Printed Micro Lens-in-Lens for In Vivo Multimodal Microendoscopy
Jiawen Li, Simon Thiele, Rodney W. Kirk, Bryden C. Quirk, Ayla Hoogendoorn, Yung Chih Chen, Karlheinz Peter, Stephen J. Nicholls, Johan W. Verjans, Peter J. Psaltis, Christina Bursill, Alois M. Herkommer, Harald Giessen, Robert A. McLaughlin
Multimodal Microendoscopy
In article number 2107032, Jiawen Li and co-workers use two-photon 3D printing to develop a 330 micron diameter lens optimized for both fluorescence imaging and optical coherence tomography. This lens-in-lens design is incorporated in an intravascular imaging catheter offering improved performance for heart disease detection.
https://onlinelibrary.wiley.com/doi/10.1002/smll.202270087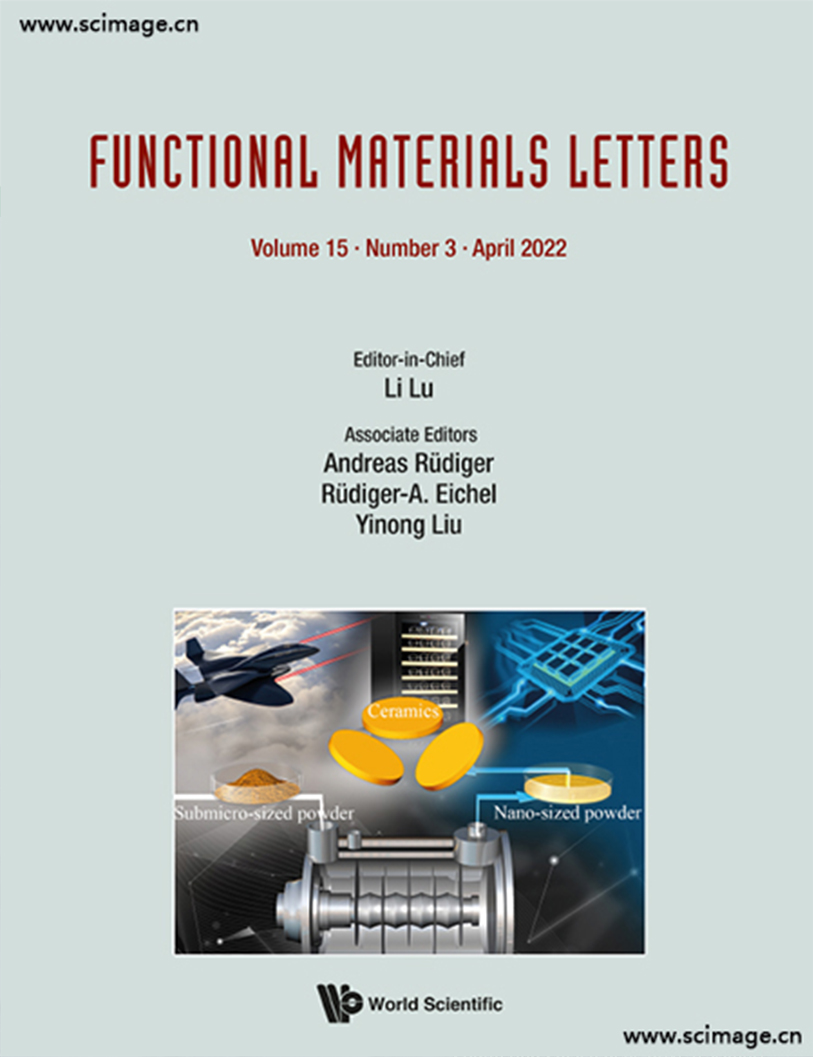 ▲ Vol 15, Issue 03 | April 27, 2022
A co-effective strategy to improve the energy storage performance and the electrocaloric effect of ceramic: Using strain-modified calcined powders as sintering precursor
Qiuping Lu, Han Li, Siyue Wei, Lucheng Li, Silin Tang and Biaolin Peng
Perovskite ferroelectric ceramics with large energy storage density and electrocaloric (EC) effect at a low-electric field are very attractive in modern electronic devices such as capacitors and solid refrigerators. In this work, it is demonstrated that the energy storage and EC performances of the BiFeO3 (BFO)-doped Bi0.50.5Na0.50.5TiO3-BaTiO3 (BNT-BT)-based ceramics near the MPB (0.89Bi0.50.5Na0.50.5TiO3–0.11BaTiO3)3) can be regulated by using the strain-modified calcined powders as sintering precursor. The 0.89Bi0.50.5Na0.50.5TiO3–0.11BaTiO3 ceramic prepared from the strain-modified calcined powder with a nanoscaled size (abbreviated as nanoceramic) simultaneously obsesses a large energy density (~~ 0.847 J/cm3)3) and a high-energy storage efficiency (~~ 80%) in a broad temperature range (333–453 K) at a very low-electric field (~~ 80 kV/cm). The high-energy storage performance maybe is related to the breaking of the ferroelectric long-range order inherited from the strain-modified calcined powder with an ultra-fine size (~~ 110 nm). Moreover, a large negative EC effect (~~−1.1 K) at a very low-electric field (~~ 29.8 kV/cm) was also achieved for the ceramic prepared by using the submicro-sized calcined powder with a BFO doping amount of 6% (mole ratio). It is concluded that using strain-modified calcined powder as a sintering precursor for ceramic preparing can be used as an alternative candidate strategy to improve and optimize the energy storage and EC performances.
https://www.worldscientific.com/doi/10.1142/S1793604722510298
以上期刊封面由<静远嘲风动漫传媒科技中心>设计制作
---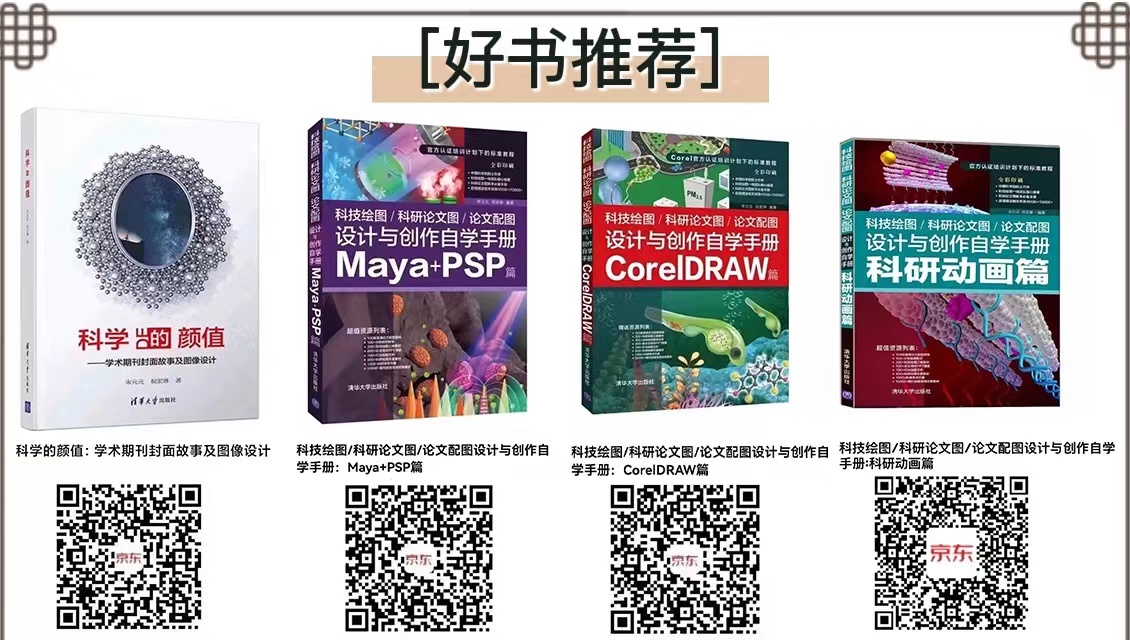 购书链接:
☆科学的颜值:学术期刊封面故事及图像设计
https://item.jd.com/12802188.html
☆科技绘图/科研论文图/论文配图设计与创作自学手册:CorelDRAW篇
https://item.jd.com/13504674.html
☆科技绘图/科研论文图/论文配图设计与创作自学手册:Maya+PSP篇
https://item.jd.com/13504686.html
☆科技绘图/科研论文图/论文配图设计与创作自学手册:科研动画篇
https://item.jd.com/13048467.html#crumb-wrap
---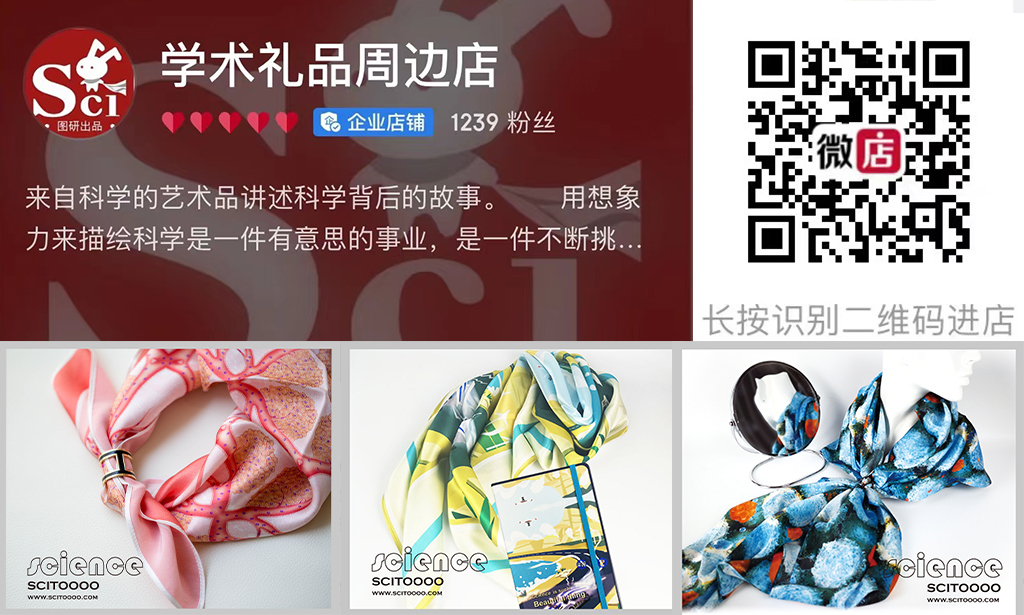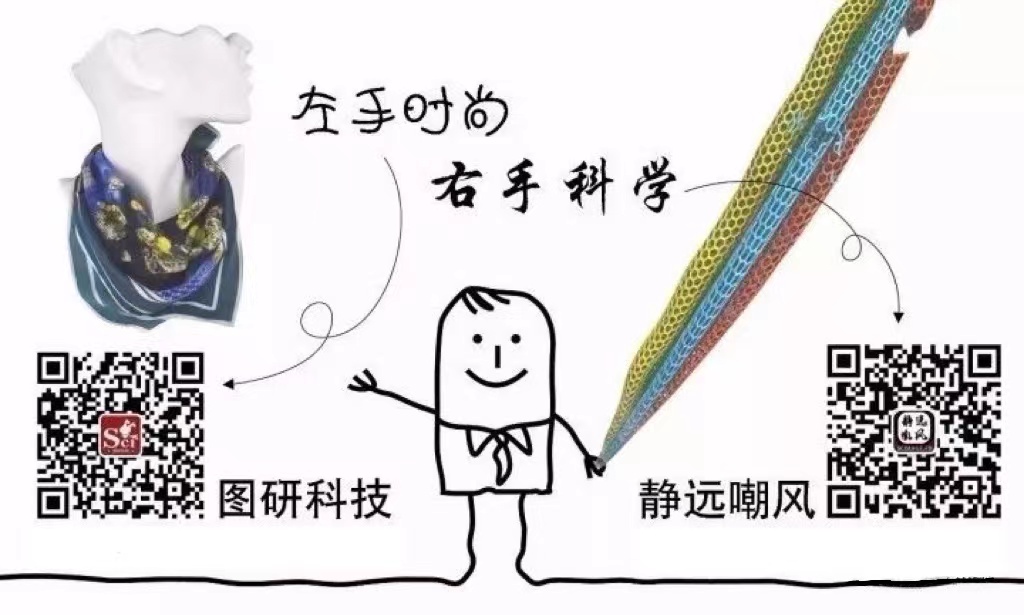 ---
静远嘲风(MY Scimage) 成立于2007年,嘲风取自中国传统文化中龙生九子,子子不同的传说,嘲风为守护屋脊之瑞兽,喜登高望远;静远取自成语"宁静致远",登高莫忘初心,远观而不可务远。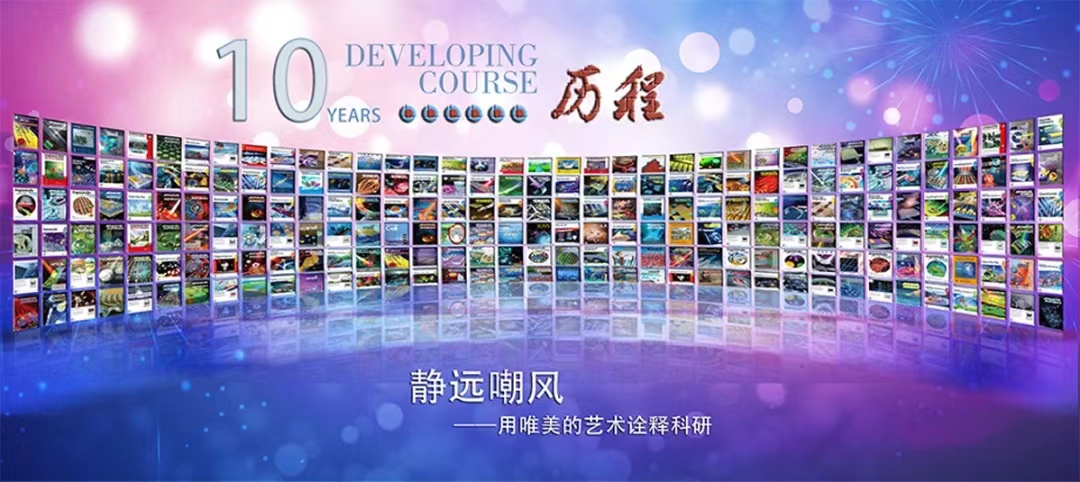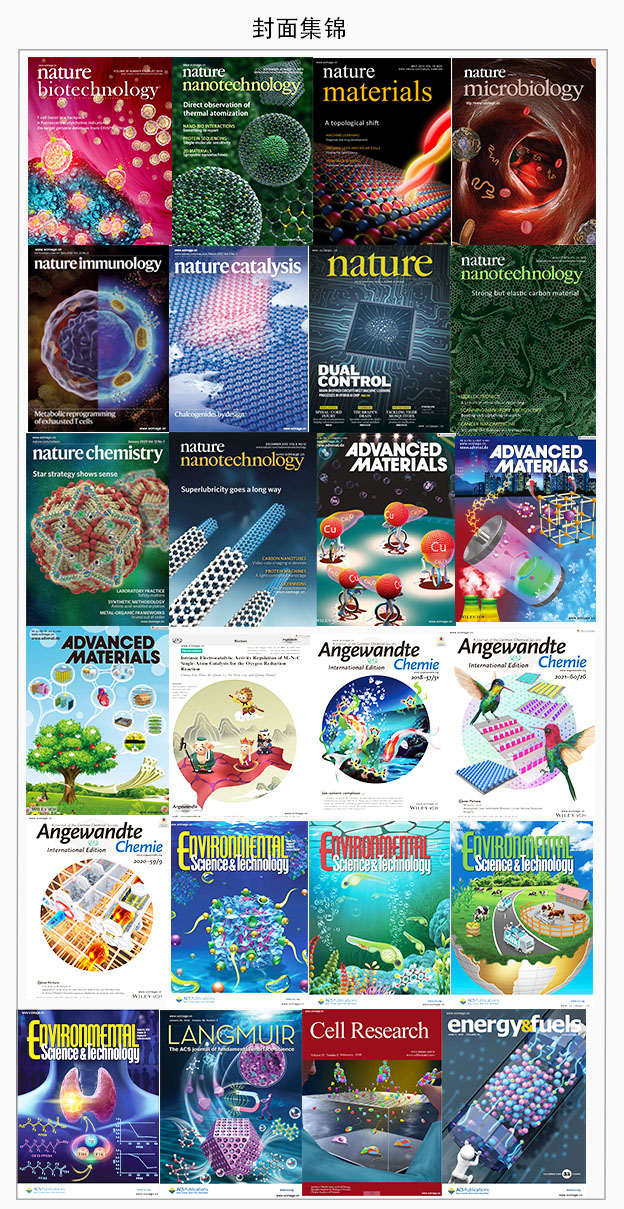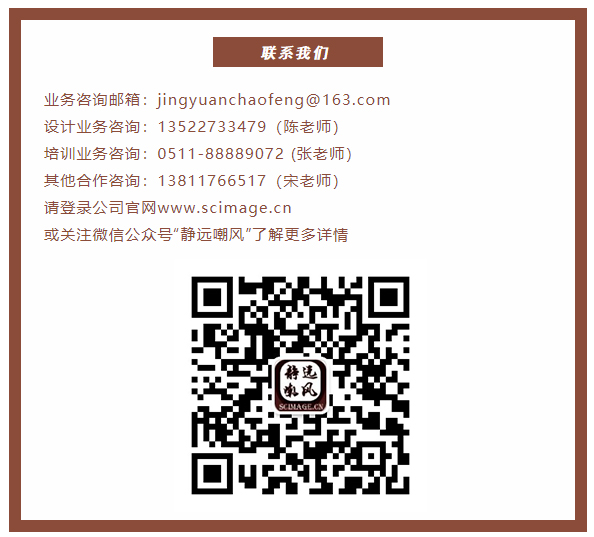 https://blog.sciencenet.cn/blog-575129-1344795.html
上一篇:
2022年4月嘲风作品集(一)
下一篇:
科研绘图|封面设计时没灵感?不妨从电影封面'取取经'