发表期刊:Advanced Materials

论文题目:Lithium‐Sulfur Batteries: An Organodiselenide Comediator to Facilitate Sulfur Redox Kinetics in Lithium–Sulfur Batteries
论文作者:Meng Zhao, Xiang Chen, Xi‐Yao Li, Bo‐Quan Li, Jia‐Qi Huang
发表日期:April 1, 2021
论文摘要:Redox co‐mediation provides an effective approach to promote the reaction kinetics of polysulfides in lithium–sulfur batteries. In article number 2007298, Jia‐Qi Huang and co‐workers propose an organodiselenide as a redox co‐mediator to accelerate the sulfur redox kinetics. The organodiselenide co‐mediator endows lithium–sulfur batteries with superb electrochemical performance with high actual energy density of 301 Wh kg−1. This work inspires further exploration in mediating Li–S kinetics for practical high‐energy‐density batteries.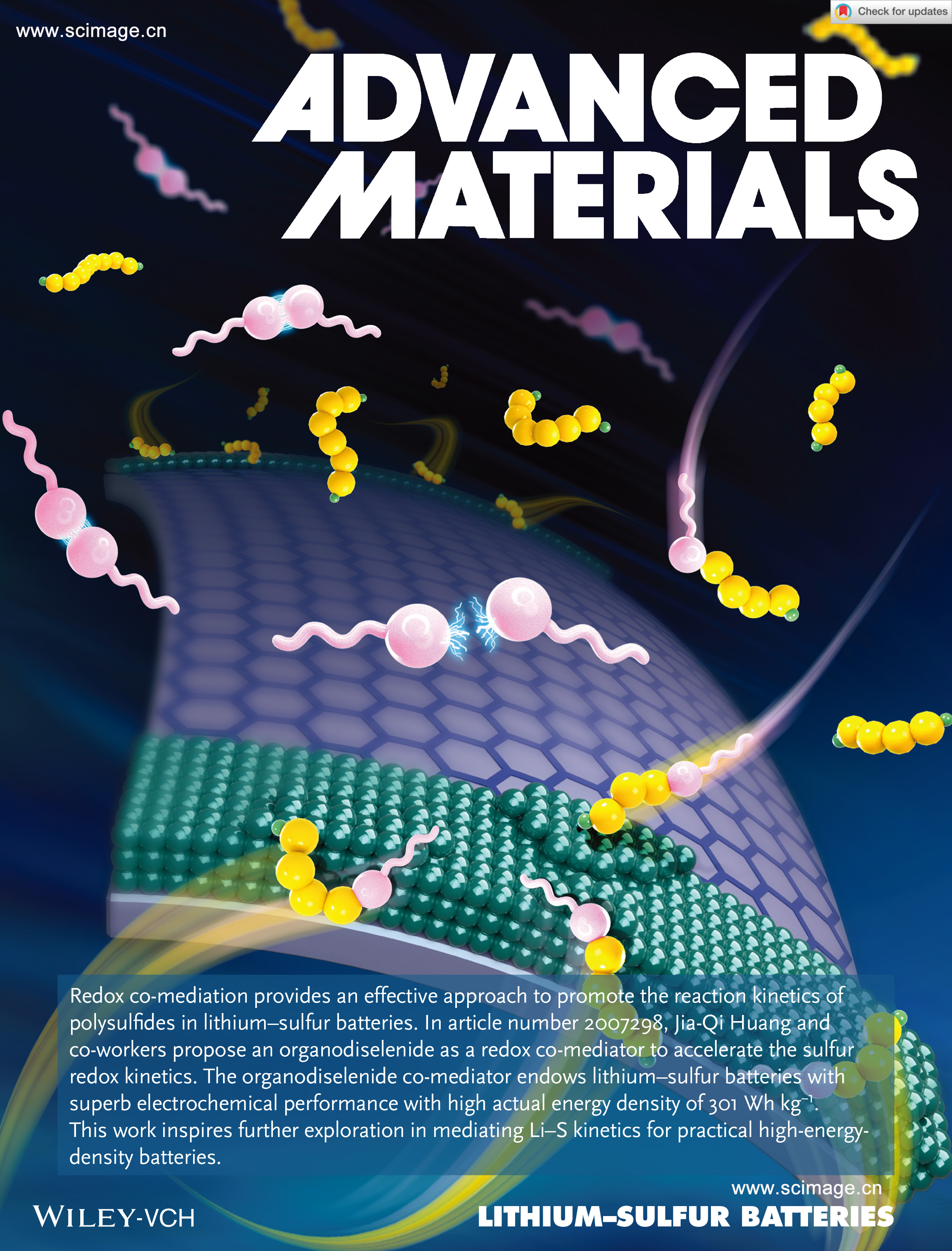 发表期刊:Advanced Materials Interfaces

论文题目:Ultrasonic Spray‐Coatings: Multi‐Channel Pumped Ultrasonic Spray‐Coating for High‐Throughput and Scalable Mixed Halide Perovskite Solar Cells
论文作者:An‐Zhe Guo, Li‐Hui Chou, Shun‐Hsiang Yang, Dan Wang, Xiao‐Feng Wang, Itaru Osaka, Hao‐Wu Lin, Cheng‐Liang Liu
发表日期:March 9, 2021
论文摘要:In article number 2001509, Cheng‐Liang Liu and coworkers demonstrate the scalable ultrasonic spray‐coating method combined with ternary channel pumping of precursor solutions and vacuum‐assisted thermal annealing to fabricate large‐area MAPbI3−xBrx mixed halide perovskite films of size 7 × 10 cm2. Eight subcells are obtained with a champion and average PCE of 17.11% and 16.25 ± 0.77%, respectively.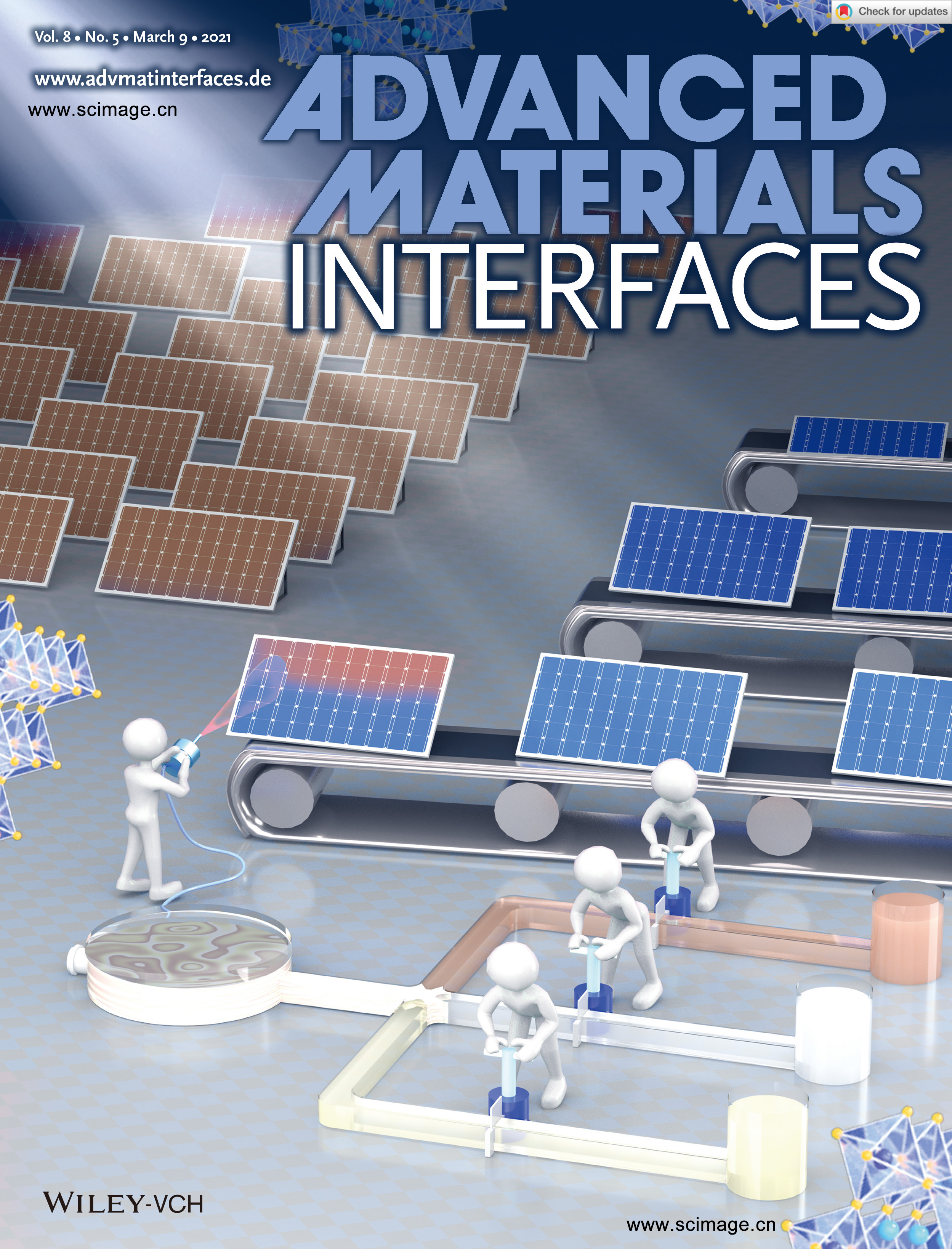 发表期刊:Advanced Functional Materials

论文题目:Solid‐State Batteries: Constructing Electronic and Ionic Dual Conductive Polymeric Interface in the Cathode for High‐Energy‐Density Solid‐State Batteries
论文作者:Hao Li, Fang Lian, Nan Meng, Chenyu Xiong, Nan Wu, Biyi Xu, Yutao Li
发表日期:March 24, 2021
论文摘要:To develop key materials for achieving efficient solid‐solid interfaces in composite cathodes for solid‐state batteries, in article number 2008487, Fang Lian, Yutao Li, and co‐workers prepare an electronic and ionic dual conductive polymer (DCP) via intermolecular interaction between LiPVFM, LiODFB, and PEDOT:PSS molecules. The DCP can form a coating layer on the active material powders to maintain structural integrity and construct an electronic/ionic conductive channel, thus enabling excellent cycle performance of the solid‐state battery.
发表期刊:Journal of Agricultural and Food Chemistry

论文题目:α-Lactalbumin Self-Assembled Nanoparticles with Various Morphologies, Stiffnesses, and Sizes as Pickering Stabilizers for Oil-in-Water Emulsions and Delivery of Curcumin
论文作者:Bin Liu, Bingxue Liu, Ran Wang, Yuan Li
发表日期:March 3, 2021
论文摘要:To systematically study the multiple effects of nanoparticles (NPs) on the stability, interfacial activity, and digestive properties of Pickering emulsions (PEs), various oil-in-water PEs were prepared by NPs based on the self-assembled α-lactalbumin-derived peptides with a variety of morphologies, stiffnesses, and sizes. We discovered that PEs stabilized by small-sized and soft nanospheres (NSs) exhibited the highest stability compared with other nanoparticles observed by Turbiscan during storage. Dilational interfacial rheological analysis demonstrated that a highly elastic interfacial film of the NSs had been formed by orderly packing at oil/water interfaces. Meanwhile, the most stable Pickering emulsion stabilized by NSs possessed the lowest lipid digestion rate. The tubular NPs distributed unevenly at the oil–water interfaces therefore showed lower interfacial activity. Harder NPs with lower flexibility showed a lower emulsion stability. Curcumin was loaded in PEs to further study the effect of bioavailability. Moreover, in vivo pharmacokinetic results revealed that Pickering emulsion stabilized by NSs showed the highest curcumin bioavailability, which was 5.37 times higher than unencapsulated curcumin. This study suggested that Pickering emulsion stabilized by NSs with the optimum stability was the most promising delivery system for hydrophobic bioactive ingredients.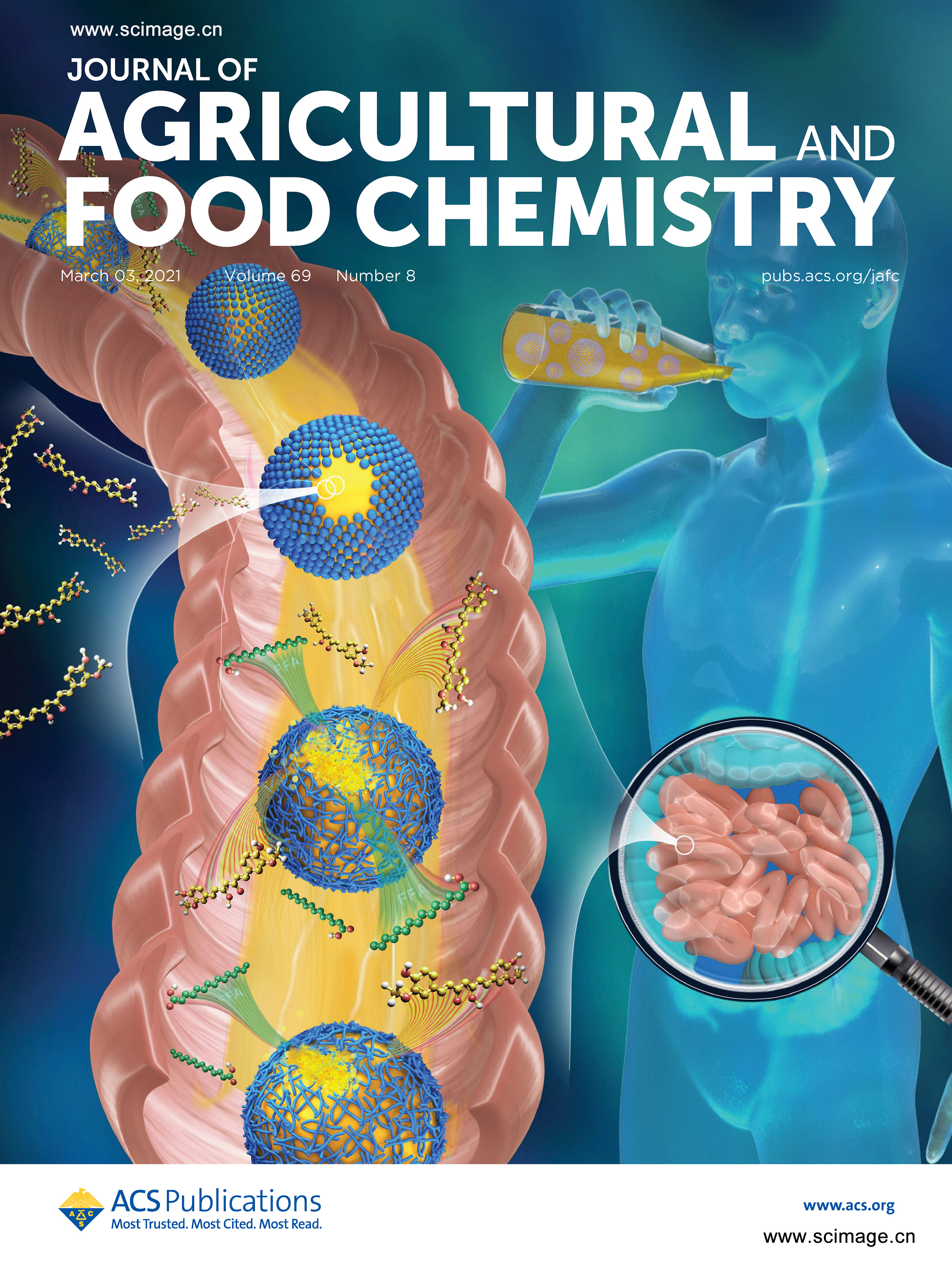 发表期刊:Journal of Energy Chemstry

论文题目:ChemSuChem-a memorial to Dangsheng Su
论文作者:Robert Schlögl, Bingsen Zhang, Qiang Zhang, Xinhe Bao
发表日期: October, 2021
​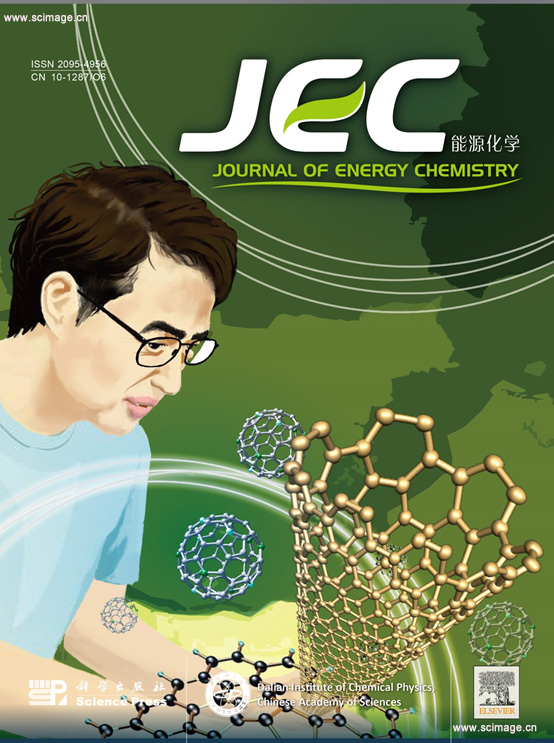 静远嘲风(SCimage)是专注于学术研究领域的艺术创作机构,用唯美的艺术诠释科研是嘲风的目标。公司主要提供论文封面设计、论文配图设计、科研动画开发设计及科研产品深度包装等服务;主要服务对象为中国科学院,中国军事科学院,中国医学科学院,中国农业科学院,以及国内外各大高校科研机构,科技型研发企业以及从事学术研究和高等教育的研究人员。静远嘲风,创立于2007年,以多学科背景为出发点,以独到的切入点深入探索科研领域的艺术表达方式,是国内科研可视化的资深践行者与领头羊,多年来为生物学、微生物学、化学、化工、医学、环境学等研究方向完成数千幅专业作品,协助上千名科研工作者完成封面论文发表。

https://blog.sciencenet.cn/blog-575129-1292401.html
上一篇:
2021年3月嘲风作品集(二)
下一篇:
2021年5月嘲风作品集(一)