发表期刊:Advanced Materials Technologies
论文题目:Wearable Pressure Sensors: Facile Fabrication of Ultraflexible Transparent Electrodes Using Embedded Copper Networks for Wearable Pressure Sensors
论文作者:Peng Li, Yang Zhao, Jiangang Ma, Yang Yang, Haiyang Xu, Yichun Liu
发表日期:February , 2020
论文摘要:, Jiangang Ma and co‐workers design a wearable pressure sensor based on an embedded copper network which is capable of detecting low pressure of 1.1 Pa with high sensitivity of 76.1 kPa, surpassing the subtle pressure sensing properties of natural skin. Such transparent and simple pressure sensors have potential for use as electronic skins and human–machine interfaces to monitor heat rate and breathing.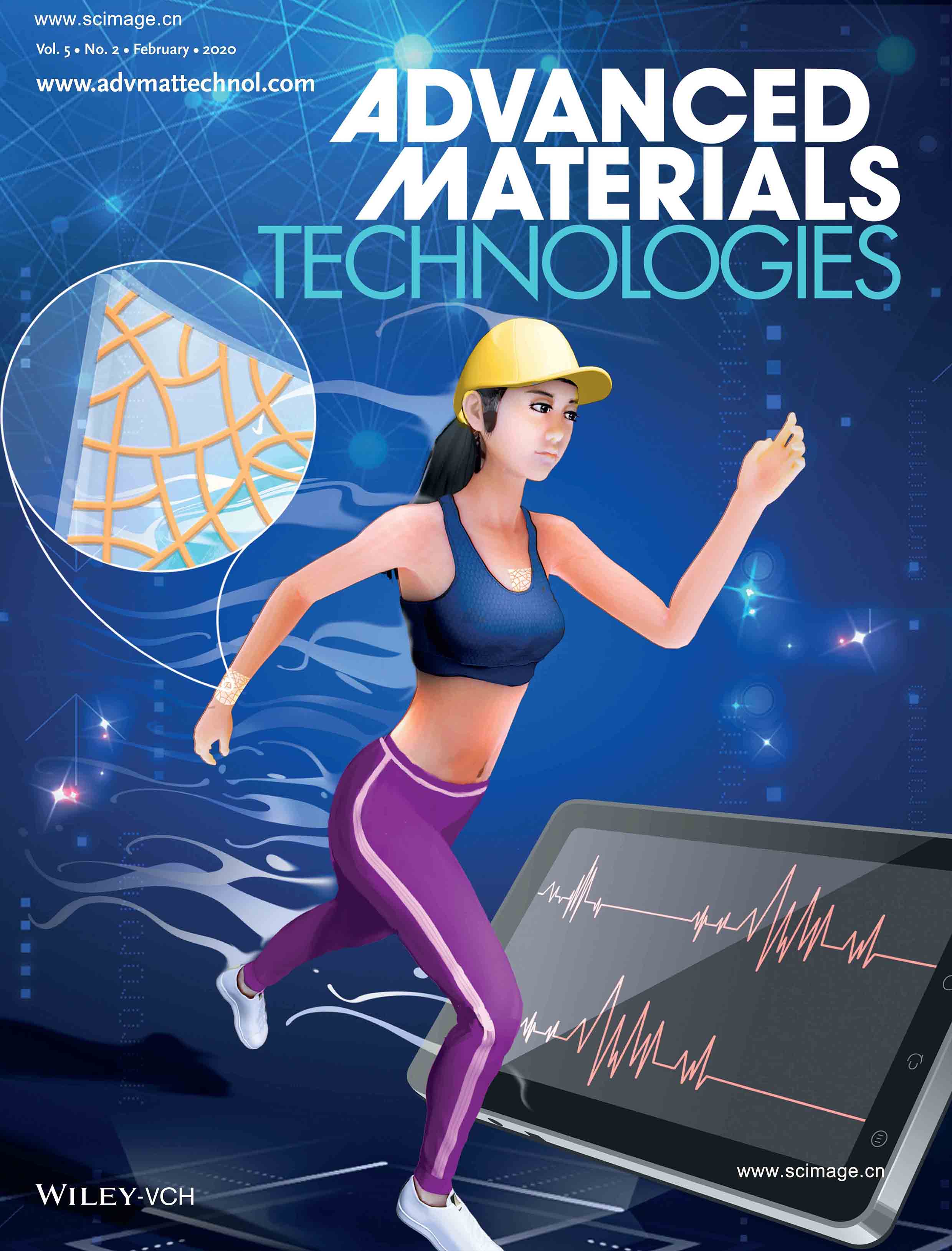 发表期刊:Advanced Sustainable Systems
论文题目:Nanoparticle Separation: Wood‐Derived Nanofibrillated Cellulose Hydrogel Filters for Fast and Efficient Separation of Nanoparticles
论文作者:Yushu Wang, Jialiang Wang, Shengjie Ling, Haiwei Liang, Ming Dai, Lulu Bai, Qing Li, Zhuangjun Fan, Sang‐Young Lee, Haipeng Yu, Shouxin Liu, Qingwen Wang, Yixing Liu, Jian Li, Tianmeng Sun, Wenshuai Chen
发表日期:September 2019
论文摘要:In article number 1900063, Haipeng Yu, Tianmeng Sun, Wenshuai Chen and co‐workers develop a facile and low‐cost approach to fabricate hydrogel filters with interconnected nanofiber network structures through the use of high aspect‐ratio, wood‐derived nanofibrillated cellulose. The intrinsic structure and properties of the filters make them highly permeable to the filtered liquids accompanied by efficient nanoparticle rejection and size‐selective separation properties.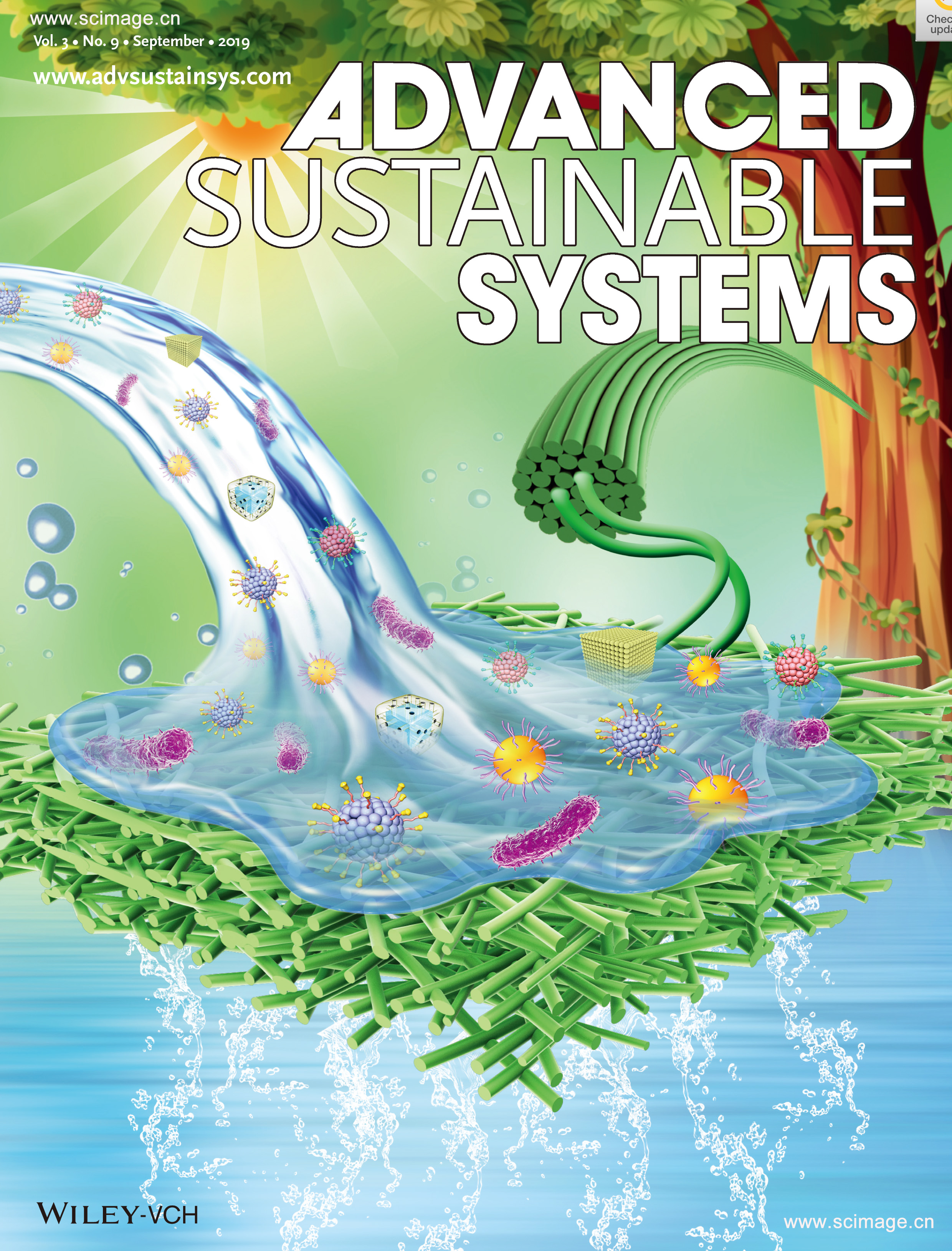 发表期刊:Advanced Theory And Simulatons
论文题目:MicroRNAs Importance: Defining the Importance Score of Human MicroRNAs and Their Single Nucleotide Mutants Using Random Forest Regression and Sequence Data
论文作者:Chunmei Cui, Bing Shi, Jiangcheng Shi, Yuan Zhou, Qinghua Cui
发表日期:September 2019
论文摘要:In article number 1900083, Chunmei Cui, Qinghua Cui, and co‐workers design a 'computational model', MIC, to quantify miRNA essentiality and identify the important ones from a huge number of miRNAs in human genome using miRNA sequence information. For the cover figure, the MIC model is like a superman (or archmage/magician) who can precisely select the miRNAs he/she needs from a huge number of miRNAs in the ball.
发表期刊:Small
论文题目:Endovascular Embolization: Injectable and Radiopaque Liquid Metal/Calcium Alginate Hydrogels for Endovascular Embolization and Tumor Embolotherapy
论文作者:Linlin Fan, Minghui Duan, Zhongchen Xie, Keqin Pan, Xuelin Wang, Xuyang Sun, Qian Wang, Wei Rao, Jing Liu
发表日期:January 16, 2020
论文摘要:A new conceptual injectable and radiopaque liquid metal/calcium alginate (LM/CA) hydrogel is proposed and demonstrated in article number 1903421 by Jing Liu and co‐workers for endovascular embolization and tumor embolotherapy. It is shown that such a hydrogel displays high flexibility and radiopacity due to the introduction of LM droplets. It also owns excellent biocompatibility and hemocompatibility to facilitate future clinical applications regarding endovascular embolization. A series of in vivo animal experiments on the LM/CA hydrogel for innovative tumor embolotherapy achieve rather promising therapeutic effects.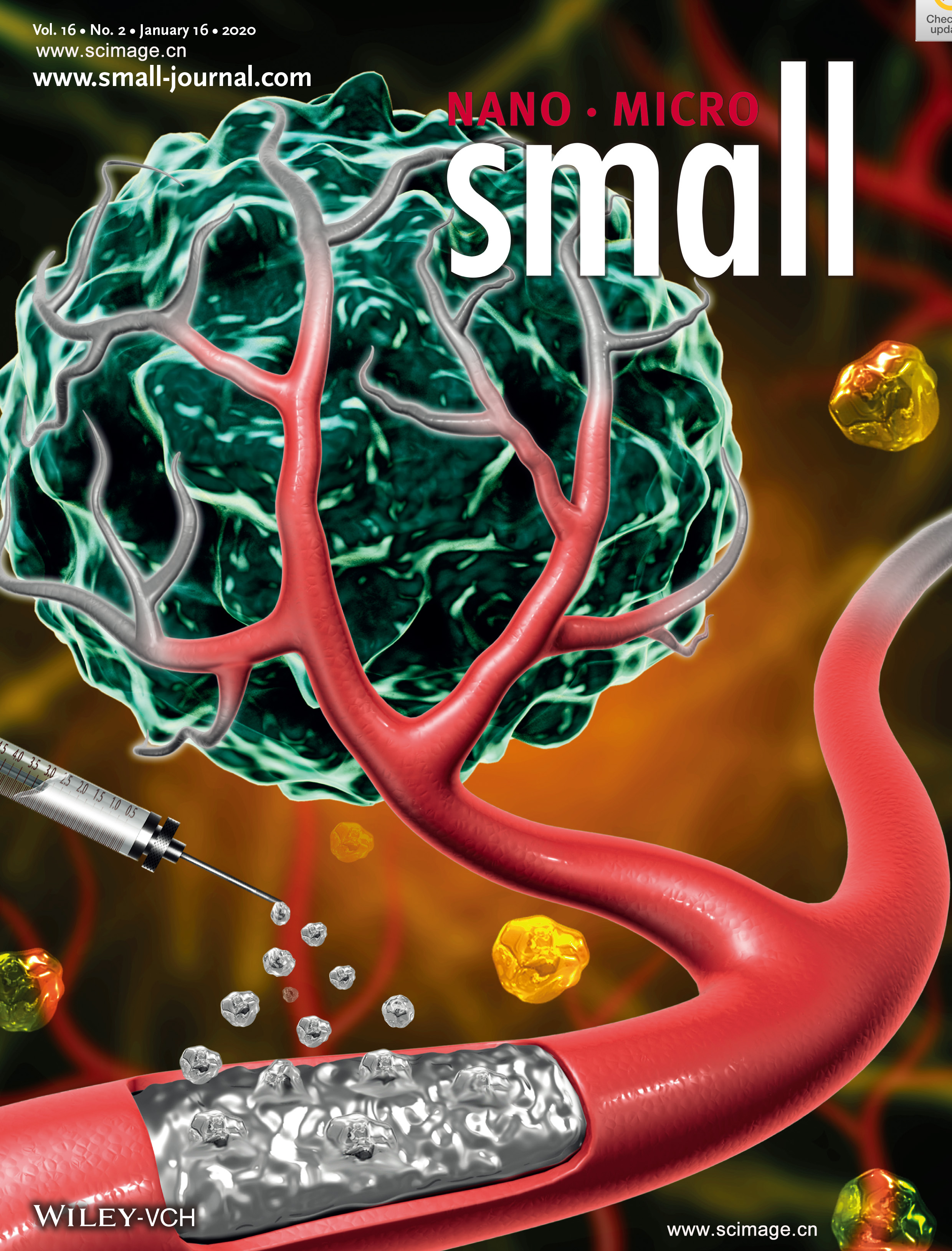 发表期刊:Small
论文题目:Batteries: Prelithiated V2C MXene: A High‐Performance Electrode for Hybrid Magnesium/Lithium‐Ion Batteries by Ion Cointercalation
论文作者:Fanfan Liu, Yongchang Liu, Xudong Zhao, Kunyang Liu, Haiqing Yin, Li‐Zhen Fan
发表日期:February 25 , 2020
论文摘要:In article number 1906076, Li‐Zhen Fan and co‐workers design a stable and highly conductive pre‐intercalated Li+ layered cathode by a self‐discharge strategy. The prelithiated V2C nanosheets can achieve Mg2+/Li+ co‐interecalation and show a superior electrochemical performance, which have potential applications in energy storage.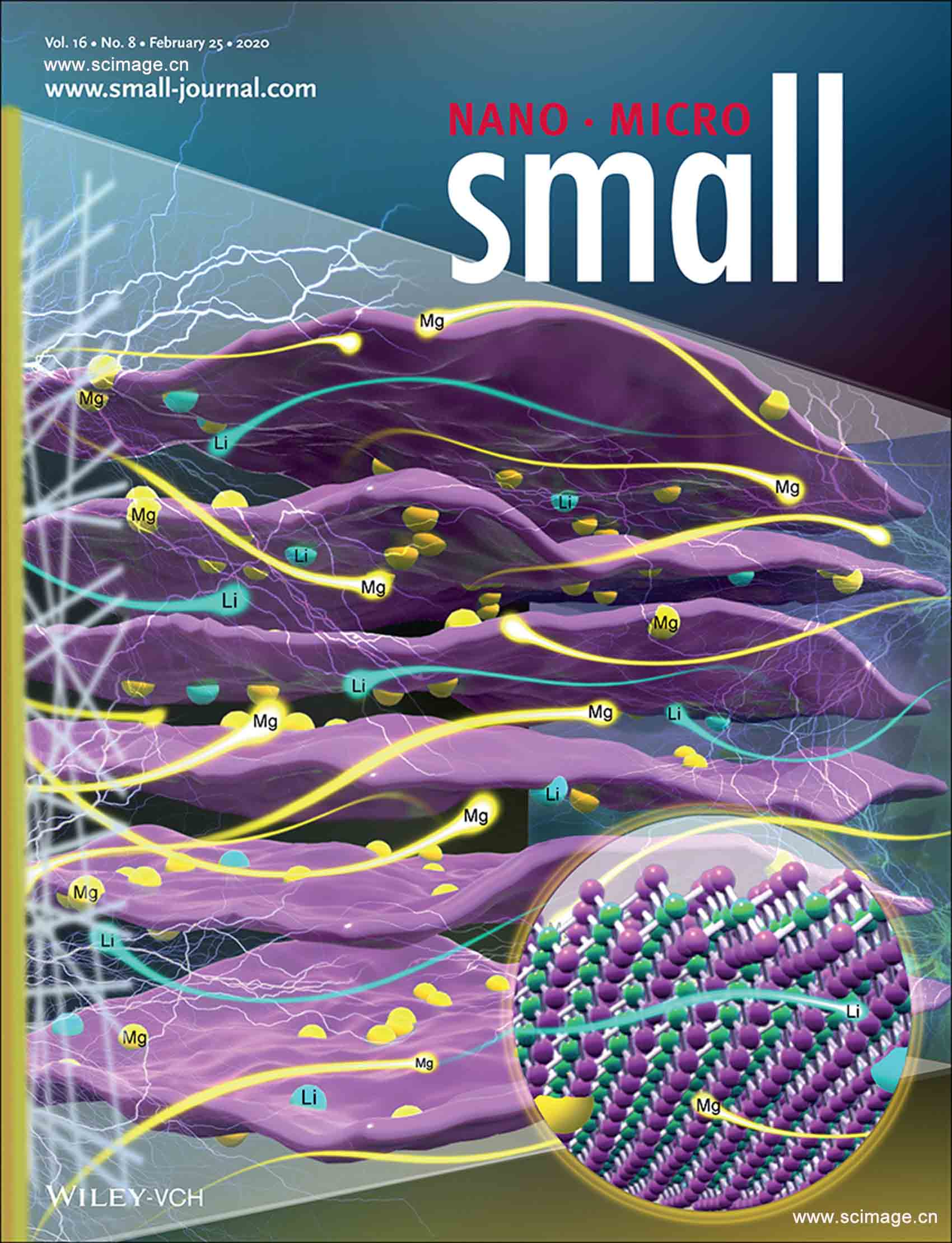 静远嘲风(SCimage)是专注于学术研究领域的艺术创作机构,用唯美的艺术诠释科研是嘲风的目标。公司主要提供论文封面设计、论文配图设计、科研动画开发设计及科研产品深度包装等服务;主要服务对象为中国科学院,中国军事科学院,中国医学科学院,中国农业科学院,以及国内外各大高校科研机构,科技型研发企业以及从事学术研究和高等教育的研究人员。静远嘲风,创立于2007年,以多学科背景为出发点,以独到的切入点深入探索科研领域的艺术表达方式,是国内科研可视化的资深践行者与领头羊,多年来为生物学、微生物学、化学、化工、医学、环境学等研究方向完成数千幅专业作品,协助上千名科研工作者完成封面论文发表。
http://blog.sciencenet.cn/blog-575129-1226190.html
上一篇:
2020年1月嘲风作品集(一)
下一篇:
2020年2月嘲风作品集(一)