IEEE TRANSACTIONS ON INTELLIGENT TRANSPORTATION SYSTEMS, VOL. 16, NO. 5, OCTOBER 2015
Scanning the Issue and Beyond: Five Transportations in One—A New Direction for ITS from Qingdao

I had a great experience at the 18th IEEE International ITS Conference held from September 13 to 18, 2015, at Las Palmas de Gran Canaria, Spain. This has been one of the most enjoyable ITSC I have attended over the last 18 years. I am also pleased to announce that, during the conference, the Board of Governors of IEEE ITS Society has accepted our proposal to rename the Best Regular Paper Award for the IEEE Transactions on Intelligent Transportation Systems to the George N. Saridis Award for the IEEE Transactions on Intelligent Transportation Systems, effective next year. Dr. Saridis, the Founding Director of US NSF's Systems Engineering and Control Program and the Founding President of the IEEE Robotics and Automation Society, was a pioneer in Intelligent Control, Robotics, and Intelligent Transportation Systems, and led the effort in initiating research and development of those fields in 1970s.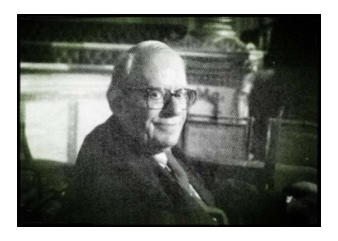 Fig. 1. George N. Saridis (1931–2006).
The motion was made by George's former students and colleagues with a donation to ITSS in memory of 10th anniversary of his death. I am glad to meet two of them, Profs. Petros Ioannou and Markos Pagageorgiou, at the conference. It is interesting to know that George was the first Greek American Professor Petros ever met as a graduate student at IEEE CDC 1981 and wrote a chapter on intelligent control and management of urban traffic systems for the first Concise Encyclopedia of Traffic and Transportation Systems by Markos in 1991.What a small world!
Fig. 2. Saridis Award Proposers Fei-Yue Wang, Markos Papageorgiou, and Petros Ioannou at ITSC 2015.
Five Transportations in One—A New Direction for ITS from Qingdao
Right before I came to Las Palmas for ITSC 2015, I had a series meetings with the leadership of Qingdao metropolitan government and its major incorporations. It is good to know that Qingdao has decided to make Intelligent Industries one of its main engines for future economic and social development. In particular, Transportation 5.0 or Five Transportations in One will lead the way, where urban traffic, public transport, parking management, regional logistics, and social transportation will be integrated and relevant data would be shared for scientific research, technology development, and better services. A crossdepartment agency will be created to implement Transportation 5.0, in which, in addition to Five Transportations in One, a smart automated harbor system will be built and a special road about 50 km long to the new international airport for autonomous vehicles will be constructed.
This will be a bold and difficult task. Big data and intelligent technology for cyber-social-physical systems, especially ACP-based parallel intelligent technology, will play a central role for its success. Qingdao's plan represents a new direction for ITS theory and application, and remind me of the effort of combining two different approaches by F. A. Hayek and J. M. Keynes, respectively, in economy. In Hayek's term, I hope Transportation 5.0 will lead to a new type of Transportation Catallactics, a self-organizing transportmarket for regulated coordination and voluntary cooperation, in which parallel systems serve as effective platforms and mechanisms for discovering and distributing information and knowledge for transportation activities.
Data and experience from Qingdao's Transportation 5.0 will be open to all ITS researchers and practitioners. Last year in Qingdao at ITSC 2014, International Joint Center for Intelligent Transportation Research was established with the help from the IEEE ITSS Technical Committee on Transportation 5.0. I hope this Center will enable ITSS and its members to play an importation role in helping Qingdao to achieve its dream for ITS, a dream that could benefit all cities in the world.
FEI-YUE WANG, Editor-in-Chief
~~~~~~~~~~~~~~~~~~~~~~~~~~~~~~~~~~~~~~~~~~~~~~~~~~~~~~~~~~~~~~~~~~~~~~~~
Scanning the Issue and Beyond: Five Transportations in One—A New Direction fo.pdf
http://blog.sciencenet.cn/blog-2374-929287.html
上一篇:
主编引语:物理社会信息空间中无际的ITS前沿 (2015. No. 04)
下一篇:
情报5.0: 平行时代的平行情报体系