What we do?
The constant advancement of nanotechnology has led to the advent of numerous nanoscale structures such as photonic crystals, plasmonic nanoantennas, carbon nanotubes, semiconductor nanowires, nanocantilevers, etc. These nanostructures are originally developed in disparate nanotechnology fields such as nanophotonics, nanoelectronics or nanomechanics towards nanoscale functional elements in respective fields .

On the other hand, connecting different nanotechnology fields via on-chip integration of these nanostructures to form multiphysics nanodevices is also an interesting nanotechnology theme but has been overlooked. Through careful arrangement of different nanoscale functional elements on one device platform, we envision new types of devices with novel or expanded functionalities in imaging, spectroscopy and polarimetry. Eventually this "integration on the nanoscale" strategy will lead to next generation multiphysics functional chips.

You are welcome to look at some selected publications and see how on-chip integration of multiphysics nanostructures can lead to nanodevices with unprecedented functionalities.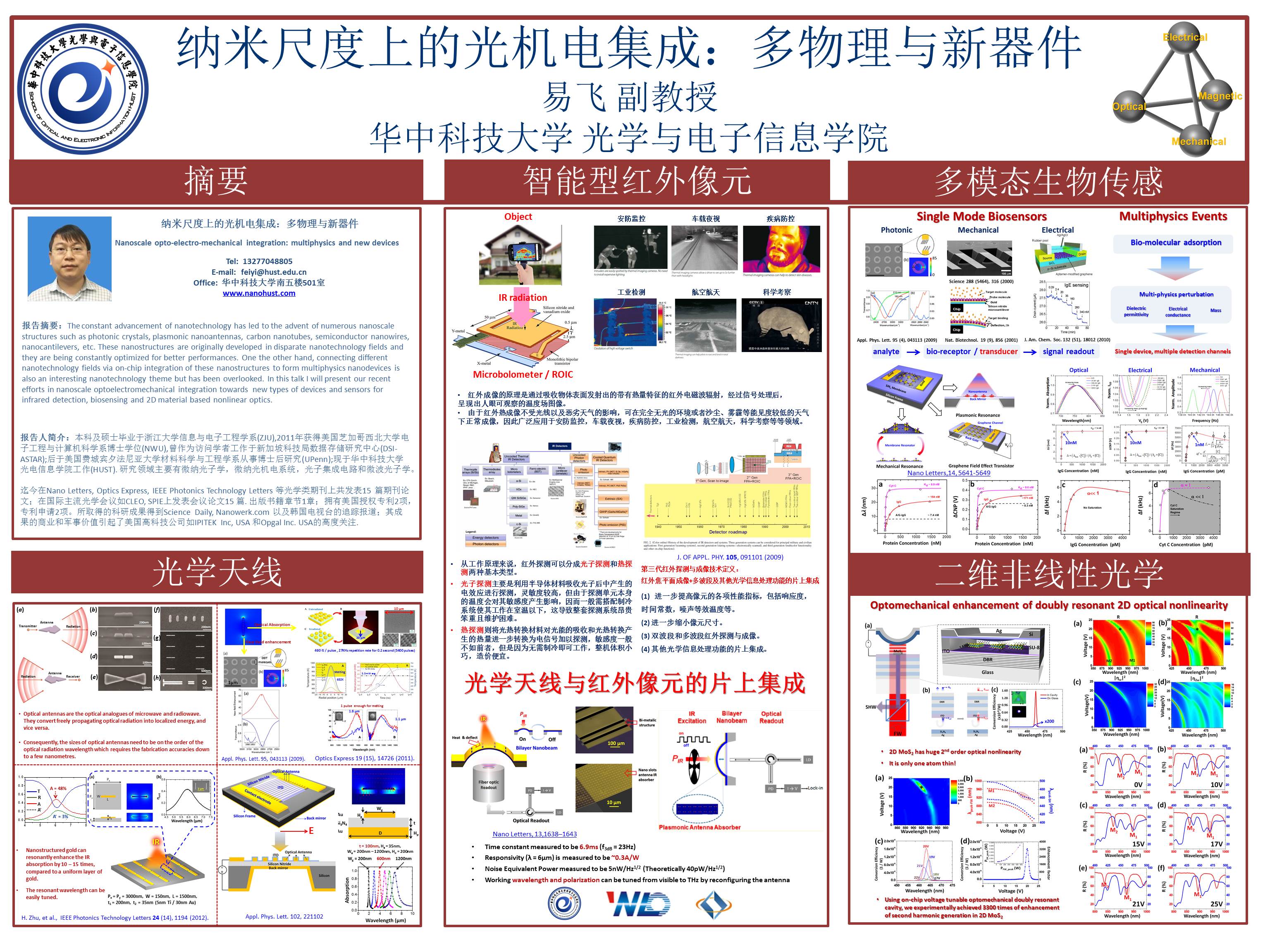 Selected Publications:
http://blog.sciencenet.cn/blog-872178-1137149.html
上一篇:
【nanoHUST】NANO 101
下一篇:
【nanoHUST】Useful Resources