会议背景:

亚洲化学编辑协会(Asian Chemical Editorial Society, ACES)为了支持亚洲化学科研的发展,分享青年科研人员的研究经验与成果, ACES邀请旗下3本期刊(Chemistry - An Asian Journal, Asian Journal of Organic Chemistry和ChemNanoMat)的青年编委会成员Junzhi Liu,Youhei Takeda与Roxanne Kieltyka出席第一届ACES青年科学家论坛(Early Career Advisory Board Virtual Symposium)并作大会报告,向全世界的化学科研工作者分享相关领域的研究成果于经验,期待您的支持与参与!
会议名称:
第一届ACES青年科学家论坛(Early Career Advisory Board Virtual Symposium)
会议时间:
2020年9月8日16:00 (北京时间)
注册与参会:
本场研讨会将以在线直播方式进行,请扫描下方二维码注册参会。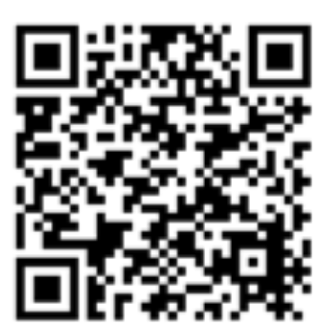 Junzhi Liu
University of Hong Kong, Chemistry-An Asian Journal ECAB
报告主题:
Defective Nanographenes
个人经历:
Dr. Junzhi Liu, Assistant Professor,he received his Bachelor's degree in materials chemistry in 2008 and Master's degree in materials science in 2011. Then he joined the Max Planck Institute for Polymer Research in Prof. Klaus Müllen's group for PhD thesis, where he obtained his PhD degree in synthetic chemistry in January 2016. In July 2015, he joined Prof. Xinliang Feng's group as a postdoc in Technische Universität Dresden (TU Dresden). Since July 2017 he was a research group leader at the Chair for Molecular Functional Materials in TU Dresden. In August 2019, Dr. Liu started his group at the Department of Chemistry in The University of Hong Kong. His current scientific interests include bottom-up organic synthesis of topological carbon nanostructures and their applications for organic electronics. Dr. Liu has been awarded several prizes such as International Union of Pure and Applied Chemistry (IUPAC) International Award for Young Chemists - Honorable Mention Award (2017), "Chinese Government Award for Outstanding Self-financed Students Abroad" in 2015, "Marie-Curie" fellowship in 2011-2014. Dr. Liu is an Early Career Advisory Board for Chemistry – An Asian Journal (2020-).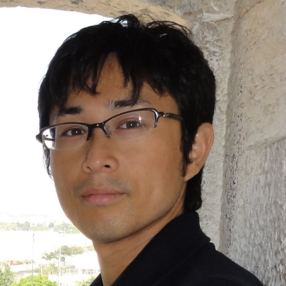 Youhei Takeda
Osaka University, AsianJOC ECAB
报告主题:
Multi-Photofunctional Organic Materials
个人经历:
Youhei Takeda graduated from the Department of Applied Chemistry of Waseda University in 2005 and received his Ph.D. in Engineering from Kyoto University under the supervision of Professors Tamejiro Hiyama and Masaki Shimizu in 2010. After he spent 10 months at Massachusetts Institute of Technology as a postdoctoral fellow under the supervision of Professor Timothy M. Swager, he was appointed as an Assistant Professor in Frontier Research Base for Global Young Researchers, Graduate School of Engineering, Osaka University in 2011. In 2015, he was promoted to an Associate Professor at the Department of Applied Chemistry, Graduate School of Engineering, Osaka University. His current research interests are development of novel organic reactions utilizing unique characteristics of hetero atoms and their applications to organic functional materials.
Roxanne Kieltyka
Leiden University, ChemNanoMat ECAB
报告主题:
Squaramide-Based Supramolecular Materials
个人经历:
Roxanne graduated from the University of Toronto with a Bachelor in Materials Chemistry in June 2003. Shortly thereafter, she joined the group of Prof. Hanadi Sleiman at McGill University, where she received her PhD degree in 2009. Her thesis was on the development of novel platinum-based complexes for the targeting of G-quadruplexes as an anticancer therapy. She then performed her postdoctoral work in the group of Prof. E.W. Meijer on the synthesis of supramolecular polymers for application in the biomedical field. Since 2013, Roxanne is an Assistant Professor within the Supramolecular and Biomaterials Chemistry group at Leiden University. In 2018, she was named one of the Talented 12 by C&E News.