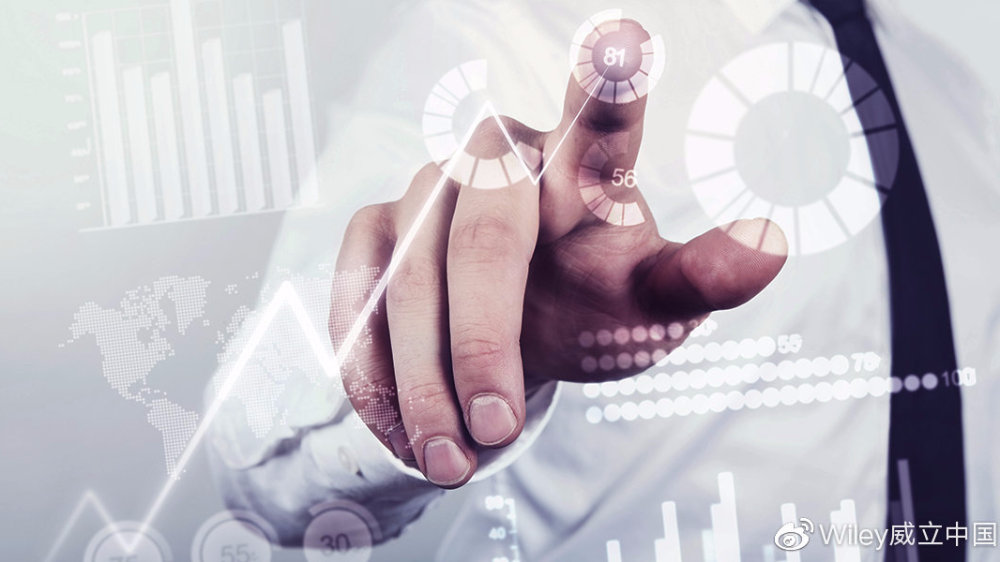 随着科技、全球化和经济多样性在世界范围内产生的深刻变革,Wiley也正处在有史以来最有活力的时期之一。对知识和学习的需求从未如此之大,而Wiley正处于满足这一需求的最前沿。Wiley在两个世纪之前就已经成立,但是我们成功的秘诀始终不变:与时俱进,适应顾客不断变化的需求。

Wiley中国现在有以下职位空缺,如果您喜欢跨文化的工作环境,并想要在个人和专业层面提升自我,请您发送您的申请和简历至szhao@wiley.com或通过以下链接提交(详见下文)。
我们提前感谢所有的申请者,但遗憾的是,我们之后只会通知入围的申请者。
1. Position Title: Senior Account Manager
Department: Corporate Solutions
Manager: Manager, Corporate Sales, China
Working Location: Shanghai, China
----------------------------------------------------------------------------------------------------
Job Scope and Responsibilities:
In the past decade Wiley has transformed into a robust, global digital business supporting researchers, educators and professionals in their daily lives, by delivering state-of-the art digital services across multiple industries. Corporate Solutions is one of the fast-growing business units within Wiley.
The global Corporate Solutions business aims to involve industry partners in key aspects of the scientific and healthcare eco-systems. Wiley corporate customers get value out of solutions that combine Wiley's data, content and reach delivered through relevant digital channels.
The challenge for this position in the China team is to translate global society relationships, journals and customer success to the specific market situation in China. The Chinese business is the second largest contributor to the APAC corporate solutions business, and it currently serves local and international pharma companies, biotechnology firms and medical equipment providers.
The aim for the position is to grow revenue and market share in the corporate segment, through implementing and contributing to Wiley China's marketing & sales strategy. The Sr. Account Manager will be representing and promoting Wiley and its business portfolio to our corporate customers and clients. This includes Digital Solutions, Chinese editions, China issues,reprints and any other projects based on Wiley leading research content and resources. Successful applicants will become part of an ambitious high performing sales team, that works closely together with Wiley's excellent publishing, marketing and product development departments.
For the position Wiley looks at candidates who could potentially be part of our global talent program, that fast tracks high performing individuals to more senior roles, with a wider geographical remit and/or leadership responsibilities. He/she will:
1. Implement the strategies to grow Corporate sales revenues in China
• To deliver the revenue/budget agreed and profit
• Monitor profitability and drive best practice to increase profit and business
2. Work with other business units in Research to support growth and develop Corporate Sales revenue
• Work together to develop publishing strategies that will drive sales revenue
• Develop new digital solutions based on our resources
• Ensure good communication between business units and the sales team
3. Represent the company to China's Corporate customers and establish our competitive position.
• Keep track of market and competitive position
• Ensure that Wiley is well known and respected in the corporate market work with your local team to build key accounts
4. Corporate Responsibilities
• Follow all company policies & procedures
• Use initiative in performing duties and continually review current work practices with a view to recommending efficiency improvement.
Preferred Qualifications:
• A Bachelor degree in healthcare related field and acquired solid sales/account management experience.
• Understanding the business of pharmaceutical industry and publishing business, especially the digital solutions for pharmaceutical companies. A proven track record in selling digital solutions to corporates in pharma is desirable.
• Discussing the digital solutions with customers, preferably experiences in digital medical companies.
• Gains insight into customer needs
• Identifier opportunities that benefit the customer
• Builds and delivers solutions that meet customer expectations, and establishes and maintains effective customer relationships
• Experience in managing a group is preferable, or an aspiration to manage a team.
Please send in your application and current resume through:
https://career4.successfactors.com/sfcareer/jobreqcareer?jobId=37285&company=Wiley&username=

2. Position Title: Service Desk Analyst
Department: IT, Beijing
Manager: Director, Wiley Global Technology, Asia (Singapore)
Working Location: Beijing, China
----------------------------------------------------------------------------------------------------
The Service Desk Analyst will provide technical on-site support for end user computing needs. They will use their technical knowledge to resolve requests submitted into the Service Desk and provide timely and accurate responses to colleagues. Primarily, they will deliver a pro-active, high quality and customer focused approach to ensuring Technology needs and requests are met.
Wiley has two offices in China – in Beijing and a second office in Shanghai. While this position is based in Beijing, remote support for our Shanghai colleagues will be required, along with occasional travel to our Shanghai location for scheduled activities or support.
Job Scope and Responsibilities:
• Provide onsite support and diagnostics for desktop systems and software to colleagues in your office location.
• Provide initial support and diagnostics for peripheral equipment (such as printers, scanners, tablets and mobile devices).
• Receive and log requests for support from Wiley colleagues and/or service delivery staff. Manage the status of requests submitted into the Service Desk system or refer onto the support team when necessary·
• Respond to requests for support by means of for example: making system modifications, developing work-arounds or site-specific enhancements, reconfiguring systems, changing operating procedures, producing additional documentation, or escalating requests to systems development staff or software suppliers.
• Take pro-active corrective action to improve performance and to avoid problems arising.
• Research and make recommendations for changes and refinement to processes and procedures.
Preferred Qualifications:
• Experience working in a technical support role within a Development, Networking or Service Delivery Function.
• Strong knowledge of Microsoft operating systems and technologies which deliver applications, systems and services.
• Customer focused approach.
• Ability to meet or exceed expectations and handle a whole range of technology requests and issues efficiently and effectively.
• Ability to problem solve and come up with solutions.
• Excellent verbal and written communication skills in both English & Mandarin
• Microsoft Certified Desktop Support Technician (MCDST) certificate desirable, but not essential.
Please send in your application and current resume through:
https://career4.successfactors.com/sfcareer/jobreqcareer?jobId=37350&company=Wiley&username=
3. Position Title: Assistant Editor – Life Science
Department: In-house Editorial
Manager: Editorial Manager - Bioscience
Working Location: Beijing or Shanghai, China
----------------------------------------------------------------------------------------------------
The editorial group of Wiley is offering Assistant Editor positions based in our Beijing or Shanghai offices for our internationally-renowned, materials science, and life science journals. You will gain on-the-job experience in many different aspects of author services, such as the acquisition and development of journal content, peer-review procedures, content acquisition skills, and contact with authors and referees from all over the world.
Job Scope and Responsibilities:
• Peer-review management for Wiley in-house journals
• Networking with the global scientific and industrial communities
• Representing Wiley and journals at conferences and institute visits
• Acquisition of articles to further improve the journal profiles
• Cooperation with global in-house editorial colleagues
• Support of MVC.com, Advanced Science News and other related portal and social media initiatives
• Cooperation with other author services, marketing, and account management colleagues to drive China business
Preferred Qualifications:
• PhD in life sciences (all areas)
• Native Mandarin speaker with excellent English (written and oral)
• Experience in scientific publishing and evaluation of scientific work
• Good and fast grasp of the main aspects of scientific publications
• Interest in scientific journalism
• Team player, strong communication skills, willingness to travel
Please send in your application and current resume through:
https://career4.successfactors.com/sfcareer/jobreqcareer?jobId=37396&company=Wiley&username=
4. Position Title: Senior Marketing Manager, Journal Portfolio
Department: Marketing
Manager: Director, Marketing, China
Working Location: Beijing, China
----------------------------------------------------------------------------------------------------
Job Scope and Responsibilities:
Align with China growth strategy, you will primarily focus on Research market in China and will mainly be responsible for:
• Lead a local team to drive portfolio of Wiley journals through marketing campaigns by collaborating with editorials and marketing
• Promote Wiley journals in scientific communities to drive submission of high-quality research from China with a focus on key disciplines, and to build up Wiley's thought leadership in academic communities.
• Work with editorial team to engage and impact Chinese researchers, Societies and institutes for developing opportunities of publishing new and high-quality journals.
• Develop and deliver customer-focused marketing plans and tactics that drive Wiley's relationships with researchers, both as content users and authors. Your strong marketing background will be matched by experience in utilizing new techniques.
The other main responsibilities include:
• Work with China Marketing Director and global marketing team leaders on developing and implementing product and brand awareness plan to establish, maintain or improve the position of your portfolio of journals
• Meet with editorial colleagues on a regular basis to develop effective product and portfolio positioning, messaging and market entry strategies
• Meet with global marketing colleagues regularly, share China marketing plan and collaborate with global colleagues to promote Chinese research to international communities
• Translate global objectives into China initiatives with KPIs
• Collaborate with colleagues on the development of multichannel online and offline activities
• Work across functions, on ad hoc projects and scrum teams, as necessary
• Set target and KPIs for team members, motivate and enable team to deliver initiatives and meet customer demands
Preferred Qualifications:
• The ideal candidate should hold a master's degree in Science, and Social Science or a higher degree with at least 6 years' experience in Marketing in publishing/academic environment/with societies
• Demonstrated ability to manage a high performing team, emphasizing collaboration and providing strategic leadership, direction and mentoring to guide the marketing staff
• Understand target customer needs, market trends and the competitive landscape to create a portfolio architecture aligned with the business strategy.
• A combination of strategic and pragmatic skills, encompassing strong strategy product marketing abilities, client relationship management skills and tactical, more hands-on involvement
• Marketing savvy, strong communications skills, a passion for getting things done, with positive energy and confidence in presenting to audiences of different sizes and the ability to work across organizational lines and influence fellow managers.
• Ability to think critically and react quickly and calmly in high-pressure situations
• Excellent communication skills with key stakeholders in English and Chinese
• Work with and within cross-functional global and local teams
• Excellent presentation skills, and be proactive and result driven
• Insight in researcher market, understand authors' value chain, and have knowledge of OA publishing
Please send in your application and current resume through:
https://career4.successfactors.com/sfcareer/jobreqcareer?jobId=36765&company=Wiley&username=
5. Position Title: Senior Marketing Executive
Department: Marketing
Manager: Senior Marketing Manager, China
Working Location: Beijing, China
----------------------------------------------------------------------------------------------------
Job Scope and Responsibilities:
Wiley China Marketing group is offering Senior Marketing Executive role with primary focus on research business and responsible for all marketing activities of library channel in China market.
This role will plan and execute strategic marketing programs, projects as well as industrial best practices for demand generation as well as customer retention that promote and support Wiley China's strategic and marketing objectives in library channel.
He/she will behave as a solution consultant, providing expertise training to librarians and end users in order to support sales team to develop new opportunities and retain renewals.
The successful applicant will be aligned with China business objectives, plan and implement short and long-term end user engagement programs, collaborate with marketing, sales, editorial and technology teams to increase product and service awareness and usage in China market. His/her responsibilities are mainly but not only limited to:
1. Marketing Planning
• Develop and deliver annual marketing plan with allocated budget for research business in China market
2. Demand Generation
• Leverage a broad mix of marketing programs to increase awareness of the value of Wiley Research products (Journals/non-journal) in targeted accounts, generate librarian's demand and influence their decision making for revenue increase, including integrated multi-touch programs, event marketing, content marketing as well as digital marketing
• Tracking campaign performance in CRM system and provide report for ROI analysis
3. Sales Enablement
• Create and produce sales enablement tools/collaterals to meet business and customers' needs
• Tracking usage of tools/collaterals for improvement
4. Thought Leadership
• Target academic market, develop presentations/collaterals for building up thought leadership in the market
• Work closely with internal marketing, sales, strategy as well as editorial team for joint programs and shared objectives
5. Customer Retention
• Target library channel and librarians, develop marketing programs to drive usage
• Work closely with key account marketing colleague, provide Research products onsite training with consolidated training plan to prioritized accounts and improve customer satisfaction
• Work with editorial to schedule and implement webinars for Chinese students and young scholars
• Run regular survey for end user experience with WOL and librarian satisfaction with Wiley products & services and provide feedbacks to internal senior management team
• Design marketing programs for marketing contacts expansion
6. Support Global Initiatives
• Keep communication with global/APAC marketing team and translate global initiatives into China marketing campaigns
• Share best practices with global/APAC team
7. Intern Management and Expense Management
Preferred Qualifications:
• A Master Degree with minimum 3 years' marketing experience
• A research background in health science or clinical medicine is firstly preferred, or life sciences research background is secondly desirable
• Excellent teaching and training skills
• Excellent written and verbal communication skills in English and Chinese
• Work with and within cross-functional global and local teams
• Ability to focus on customer needs, and think logically
• Capability of inventing and developing product-based solution content
• Experience of doing research and publishing scientific papers
• Proficiency in Microsoft Windows Applications (Word, Excel, PowerPoint, etc)
Please send in your application and current resume through:
https://career4.successfactors.com/sfcareer/jobreqcareer?jobId=37337&company=Wiley&username=
http://blog.sciencenet.cn/blog-822310-1214876.html
上一篇:
China & World Economy专刊速递—— 金融科技对中国宏微观经济的影响​
下一篇:
成会明院士谈超级电容器性能