SQLE induces epithelial-to-mesenchymal transition by regulating of miR-133b in esophageal squamous cell carcinoma

Yi Qin , Yi Zhang , Qinting Tang , Li Jin , and Yong'an Chen

Department of Gastroenterology, First People's Hospital of Yancheng City, Yancheng 224001, China,
Acta Biochim Biophys Sin 2017, 49: 138–148; doi: 10.1093/abbs/gmw127
Increasing evidence suggests that microRNAs, which control gene expression at the post-transcriptional level, are aberrantly expressed in cancers and play significant roles in carcinogenesis and cancer progression. In this study, we show differential miR-133b down-expression in human esophageal squamous cell carcinoma (ESCC) cells and tissues. In addition, squalene epoxidase (SQLE), a key enzyme of cholesterol synthesis, is identified as the direct downstream target gene of miR-133b by luciferase gene reporter assay. Furthermore, ectogenic miR-133b expression and SQLE knockdown can inhibit proliferation, invasion, and metastasis, and diminish epithelial-to-mesenchymal transition (EMT) traits of ESCC in vitro, implying that miR-133b-dependent SQLE can induce tumorigenicity and that SQLE is an EMT inducer. Xenograft experiment results also proved the biological function of SQLE in vivo. Therefore, we conclude that miR-133b-dependent SQLE plays a critical role in the potential metastasis mechanisms in ESCC.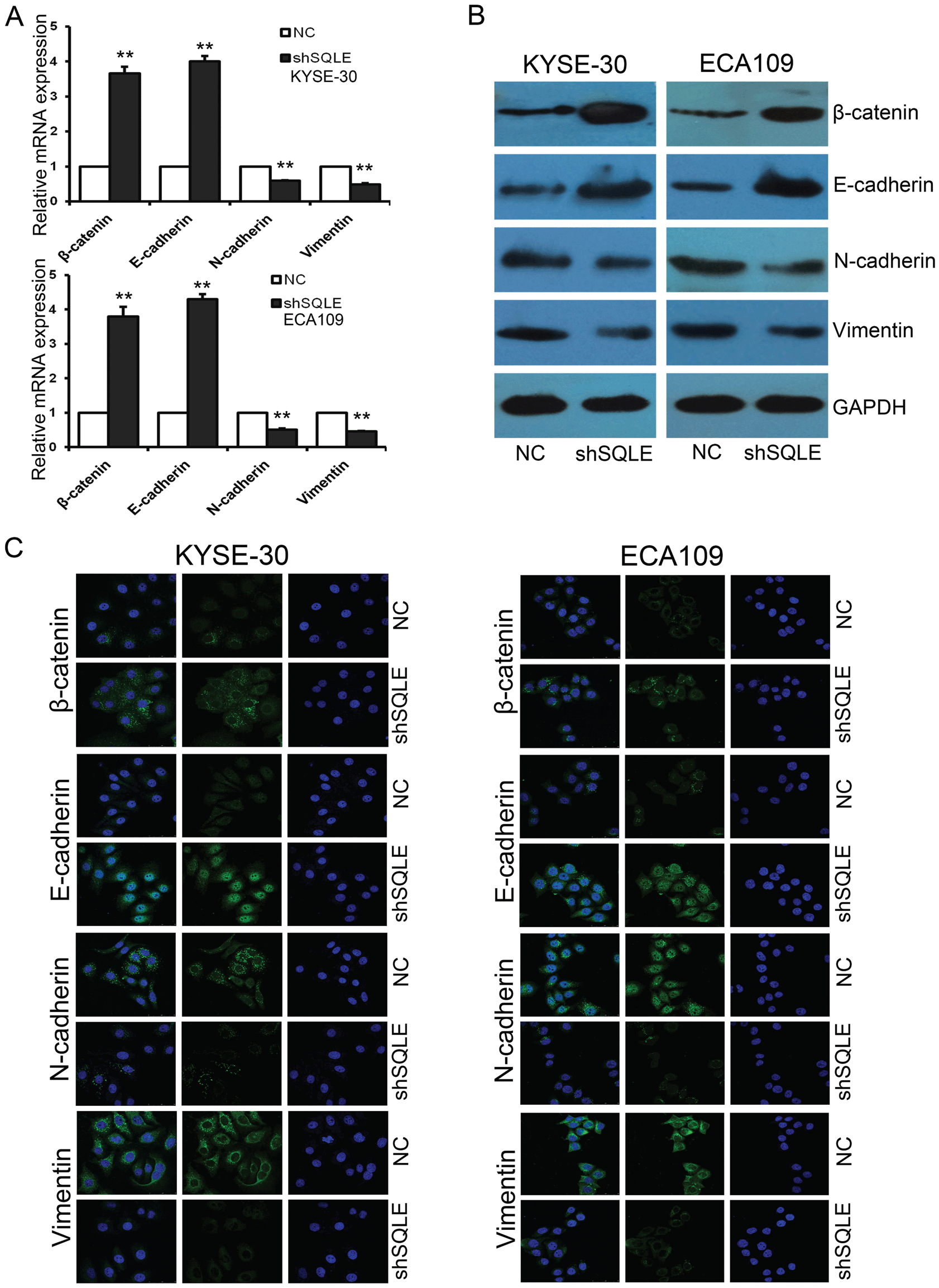 EMT is regulated by SQLE in ESCC cells
阅读全文: http://www.abbs.org.cn/arts.asp?id=4116
获取全文: abbs@sibs.ac.cn
相关论文:
1 Squalene epoxidase as a promising metabolic target in cancer treatment
2 Current Insights into the Biological Action of Squalene
3 Cholesterol Metabolism and Prostate Cancer Lethality
4 Squalene epoxidase (SQLE) promotes the growth and migration of the hepatocellular carcinoma cells
5 Squalene epoxidase is a potential metabolic oncogene by amplification with clinical implications in breast carcinoma
6 Squalene epoxidase is a bona fide oncogene by amplification with clinical relevance in breast cancer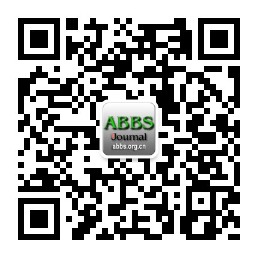 http://blog.sciencenet.cn/blog-592748-1135918.html
上一篇:
ABBS: HMGB2 in pancreatic cancer
下一篇:
ABBS: Apolipoprotein A-I inhibits atherosclerosis