Virus-like particle vaccine by intranasal vaccination elicits protective immunity against respiratory syncytial viral infection in mice

Mengying Cai, Cheng Wang, Yufeng Li, Hongjing Gu, Sujing Sun, Yueqiang Duan, Chengcai Lai, Keyu Wang, Xiaolan Yang, Li Xing, Peirui Zhang, Zhaohai Wang, Shaogeng Zhang, Xiaodong Guo, Shubing Liu, Yigang Tong, Xiliang Wang, and Penghui Yang
Beijing Institute of Microbiology and Epidemiology, State Key Laboratory of Pathogen and Biosecurity, Beijing100071, China
Acta Biochim Biophys Sin 2017, 49: 74–82; doi: 10.1093/abbs/gmw118
Respiratory syncytial virus (RSV) is a leading cause of lower respiratory infection in infants and children, but there is still no licensed vaccine available. In this report, we developed virus-like particle (VLP) vaccines based on the Bac-to-Bac baculovirus expression system, consisting of an influenza virus matrix (M1) protein and the RSV fusion protein (F) or glycoprotein (G). These RSV VLPs were identified by western blot analysis and electron microscopy. Female BALB/c mice immunized intranasally (i.n.) with RSV-F VLPs, RSV-G VLPs, or both showed viral-specific antibody responses against RSV. Total IgG, IgG1, IgG2a, and mucosal IgA were detected in mice with RSV-F plus RSV-G VLPs, revealing potent cellular and mucosal immune responses. Moreover, we found that these mixed RSV VLPs conferred enhanced protection against live RSV challenges, showing significant decreases in lung viral replication and obvious attenuation of histopathological changes associated with viral infections. These results demonstrate that RSV-F plus RSV-G VLPs by intranasal vaccination is a promising vaccine candidate that warrants further evaluation using cotton rat and primate models.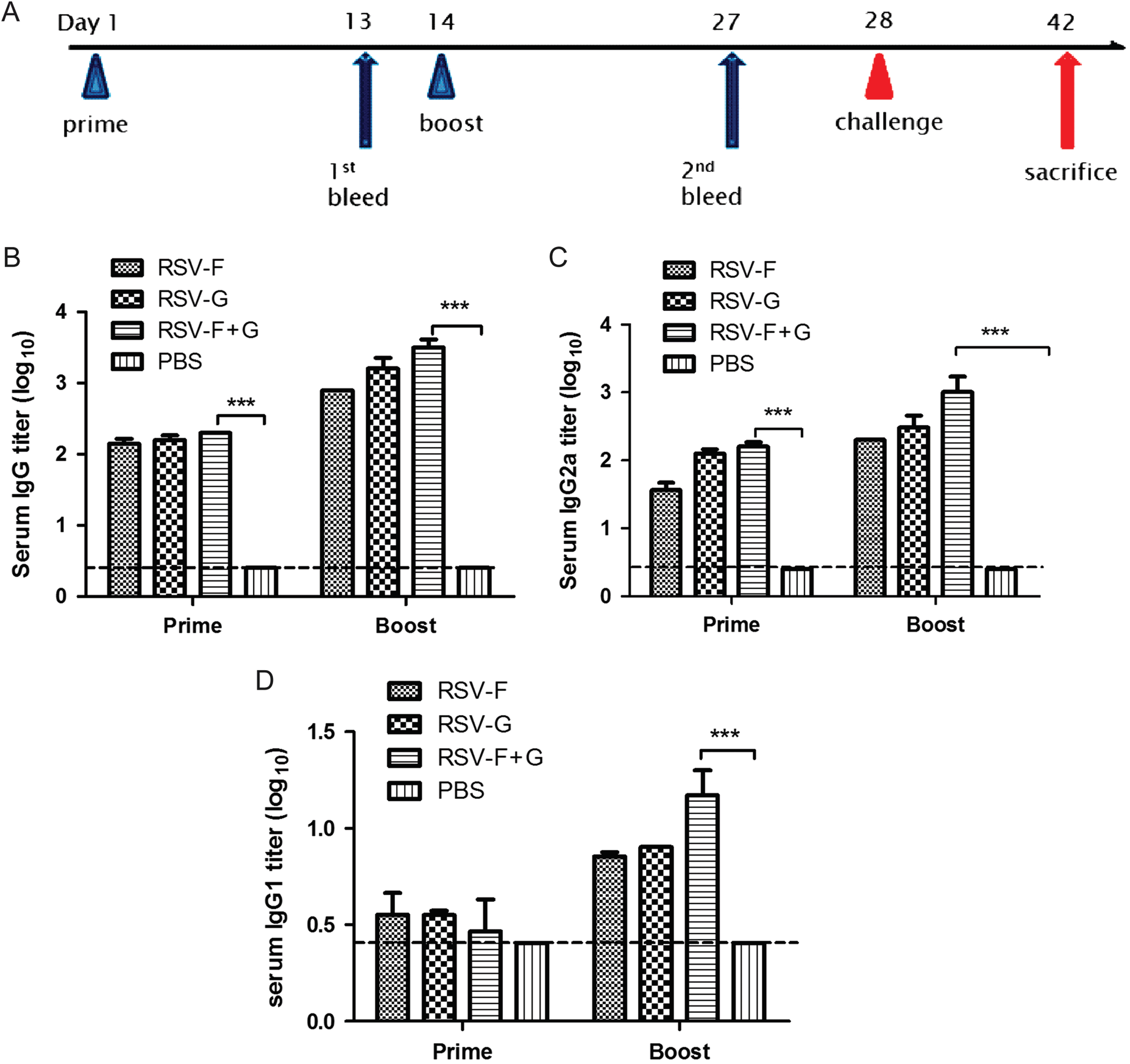 Experimental schedule and RSV A2-specific antibody responses to RSV VLPs
阅读全文: http://www.abbs.org.cn/arts.asp?id=4109
获取全文: abbs@siba.ac.cn
相关论文:
1 Bioengineering Virus-Like Particles as Vaccines
2 Engineering virus-like particles as vaccine platforms
3 Enveloped virus-like particle platforms: vaccines of the future?
4 Efficacy of a respiratory syncytial virus vaccine candidate in a maternal immunization model
5 Virus-like particles as a highly efficient vaccine platform: Diversity of targets and production systems and advances in clinical development
6 Co-immunization with virus-like particle and DNA vaccines induces protection against respiratory syncytial virus infection and bronchiolitis
7 Safety and tolerability of chikungunya virus-like particle vaccine in healthy adults: a phase 1 dose-escalation trial
8 Subunit and Virus-Like Particle Vaccine Approaches for Respiratory Syncytial Virus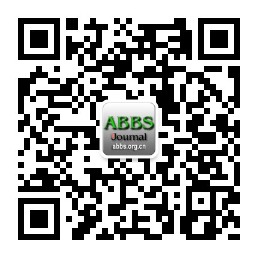 关注ABBS
http://blog.sciencenet.cn/blog-592748-1134723.html
上一篇:
ABBS: Lipoprotein lipase in glioma
下一篇:
ABBS: Stem cells from degenerated intervertebral discs