Seward umbrella of world palaeobotany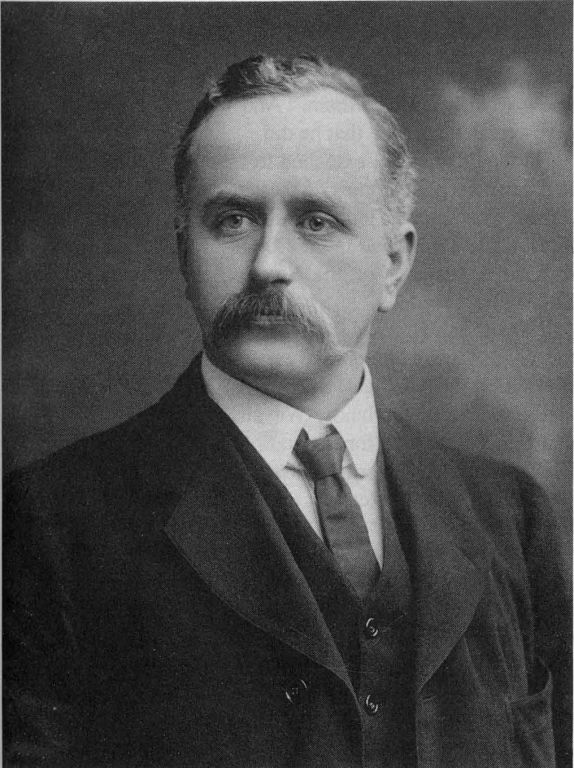 Sir Albert Charles Seward (FRS, 1863--1941)
Sir Albert Charles Seward (FRS, 1863--1941) is a well-known British palaeobotanist. Seward's academic family is believed to be an interesting and huge umbrella of palaeobotany in the world. Sir Albert Charles Seward and his disciples have produced profound influences on the progressive history of world palaeobotany with China included. (Qigao Sun)
An interesting palaeobotanical lineage in the UK (Part II)-- Sir Albert Charles Seward (FRS, 1863--1941) [English information with Chinese introduction]
http://blog.sciencenet.cn/blog-225931-398913.html
∮ 1 Sir Albert Charles Seward's 1st generation students
1-1
Hugh Hamshaw Thomas(FRS, 1885—1962)
英国古植物学家Hugh Hamshaw Thomas (1885--1962)与开通果(Caytonia)之"重大发现"
http://blog.sciencenet.cn/blog-225931-837299.html
1-2
Birbal Sahni—Indian palaeobotanist(FRS, 1891--1949) [Jen Hsü(徐仁,1910—1992), Chinese palaeobotanist, once studied with Birbal Sahni in the Department of Botany, Lucknow University, India in 1944—1946. Jen Hsü was elected to the Chinese Academy of Sciences in 1980. ]
Birbal Sahni and Indian palaeobotany
http://blog.sciencenet.cn/blog-225931-338233.html
1-3
Thomas Maxwell Harris(FRS, 1903--1983) [Zhi-Yan Zhou(周志炎,1933----),Chinese palaeobotanist, worked with Thomas Maxwell Harris in the University of Reading in 1980. Zhi-Yan Zhou was elected to the Chinese Academy of Sciences in 1995. ]
An interesting palaeobotanical lineage in the UK (Part III)--Thomas Maxwell Harris(FRS, 1903---1983) [English information with Chinese introduction]
http://blog.sciencenet.cn/blog-225931-399059.html
1-4
John Walton(1895--1971)--Fellowof the Royal Society of Edinburgh
An interesting palaeobotanical lineage in the UK (Part IV)—John Walton (Fellow of the RoyalSociety of Edinburgh, 1895-1971) [English information with Chinese introduction]
http://blog.sciencenet.cn/blog-225931-399318.html
1-5
Richard Eric Holttum (1895--1990)
…
∮ 2 Sir Albert Charles Seward's 2nd generation students
Thomas Maxwell Harris' students: Winifred A.Pennington (later Tutin), William S.Lacey, Mabel Kendall, Ken Alvin, William G. Chaloner, Joan Watson, and Barry Thomas; and some overseas students: Sergei Archangelsky, Sid Ash, Bill Baxendale, Mahendra Bose, Shya Chitaley, etc.
Birbal Sahni's (FRS, 1891--1949) students in India, such as Divya Darshan Pant(1919-2001); Birbal Sahni's student from China: Jen Hsü (Xu Ren, 1910–1992)
Hugh Hamshaw Thomas' American student: Henry N Andrews Jr.(1910--2002)
...
∮ 3 Sir Albert Charles Seward's 3rd generation students
William G. Chaloner's students, such as Marjorie Muir, Mike Boulter, Andrew Scott,Margaret Collinson
Ken Alvin's students, such as Robert A. Spicer [Robert A. Spicer 's Ph. D.advisers: Ken Alvin and Marjorie Muir]
Students of Henry N Andrews Jr., including Eloise Pannell, Lee W. Lenz, Robert W. Baxter, Sergius H.Mamay, Burton R. Anderson, Charles J. Felix, Karen Alt Grant, William H. Murdy,R. Bradley Ewart, Tom L. Phillips, Shripad N. Agashe, Kuldeep Rao, Andrew E. Kasper Jr., Judith E. Skog, Bruce Cornet, Jeffry Doran, Jeffrey Granoff, Patricia G.Gensel.
Shya Chitaley's students in India…
Jen Hsü trained up many palynologists in China in 1950s. Jen Hsü accepted his first Chinese graduate student in the 1960s, i.e. Shuying Duan, who graduated from Peking University in 1963.
……
∮ 4 Sir Albert Charles Seward's 4th generation students
……
============================
古植物学的故事240期[总第241期]
Story of Palaeobotany Series(No.240) [The 241st issue in total]
Seward umbrella of world palaeobotany
http://blog.sciencenet.cn/blog-225931-845010.html
2014-11-2100:13
http://blog.sciencenet.cn/blog-225931-845010.html
上一篇:
Catalogue of Umbrella of American Palaeobotany
下一篇:
Erling Dorf(1905--1984)与普林斯顿大学古植物学