Fornew readers and those who request to be "好友 good friends" please read my 公告栏 first.
Because of good weather, open air market and shopping mall are everywhere in California. In particular, many cities feature open-air produce and food market on Sundays in blocked off streets (i.e. pedestrians only) for local farmers. People who prefer fresh vegetables and other farm products flock to these markets to purchase food items as well as enjoying a Sunday stroll among interesting stalls. On our recent trip to CA to visit children and grand children, we took part in one such market in Palo Alto California. Here are some pictures taken to convey a glimpse of the market and the atmosphere.
Self-explanatory sign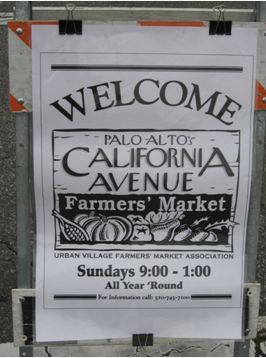 General market scenes
When you buy too many items, here is a special wheeled cart for carrying it
Food items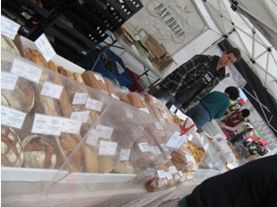 More food item and sample offerings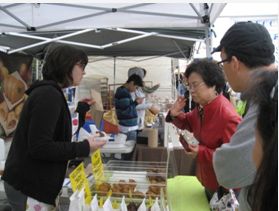 Might as well sit down and enjoy the food. A good way to spend Sunday morning or afternoon with your family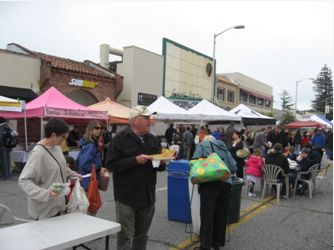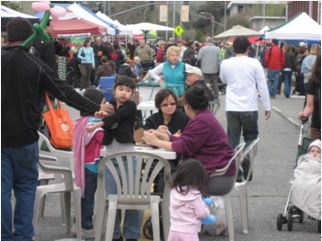 This is the good California life..
http://blog.sciencenet.cn/blog-1565-428622.html
上一篇:
A Short Course on Nonlinear Filtering
下一篇:
Thank you for your request. But please read my 公告栏 first