博客教学(6):英文简历模版及学位、头衔表达

【教学目的】解决学生寻找工作、求学当中英文简历写作问题。

Curriculum Vitae (CV)/Resume

—A summary of one'seducation, professional history, and job qualifications, as for a prospective (expected) employer.

Title and Name: Prof./Dr. Alice Zhang
Personal Information
School/College of Materials Science and Engineering,
Shandong University of Science and Technology
Address: 579 Qianwanganglu Rd.,
Qingdao Economic &Technological Development District,
Qingdao 266590, China
Phone number: +86-532-********
Email address: Lucky@gmail.com
Objective
Applying for admission to an postgraduate program...

Applying for postgraduate courses...

Applying for a manager position...

Applying for a position of a company...
Education (Background)

Sep. 2014-Jun. 2016,University of Cambridge, Chemical Engineering, Post-doc.
Sep. 2012-Jun. 2016, OxfordUniversity, Materials Science, Ph. D/M. S./B. S.
Sep. 2013-May 2017, Stanford University, Materials Science and Engineering, Ph. D/M. E./B.E.
Academic Main Courses
• Professional courses(专业课程): Mechanics of solid, Thermodynamics of Materials, Metallurgical Principle, Materials Characterization, Mechanical Behaviour of Materials, Phase Equilibrium of Materials, Phase Transformation in Materials, Materials Processing, Iron and SteelMaking, Corrosion and Protection, Fundamentals of Materials Science and Engineering, Fundamentals of Polymers, Practical Metallurgy and Materials of Industry, Failure Analysis, Principles of Electrochemistry of Corrosion, Materials Chemistry, Surfaces and Interfaces of Materials, Biomaterials, Industrial Organic Chemistry, Inorganic Materials etc.
• Other courses (其它课程): Mathematics, Advanced Mathematics, Probability and Statistics, Linear Algebra, Engineering Mathematics, Numerical Algorithm, Operational Algorithm, Functional Analysis, Linear and Nonlinear Programming, Electronics and Computer, Circuit Principal, Data Structures, Digital Electronics, Artificial Intelligence, Computer Local Area Network, Differential Equations, Fluids Dynamics, Engineering Graphics, Introduction to Manufacturing Processes.
Experience/Projects undertaken/publications
• Joining the research group under the guide of Prof. ***,
• Hands on experience on…
Social/Extracurricular activities
• Being a volunteer of …
• Being a member of …
ComputerAbilities
•Skilled in use of MS Frontpage, Win95/NT, Sun, Javabeans, HTML, CGI, JavaScript, Perl,Visual Interdev, Distributed Objects, CORBA, C, C++, Project 98, Office 97, Rational RequisitePro, Process, Pascal, PL/I and SQL software
English Skills
•Have a good command of both spoken and written English.
•Passed CET-6/Have the certificate of CET-6.
•English Level: CET6; TOEEL:623; GRE:2213
Scholarships, Honors and Awards
•Mar. 2017, First-class scholarship for graduate
•Nov. 2016, Metal machining practice award
•Apr. 2015, Academic progress award
【注解】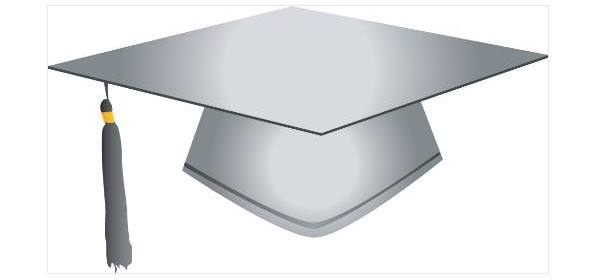 (图片来自网络)

Ph. D=Doctor of Philosophy Degree (哲学博士)博士学位,是与"专业学位"博士相对的学术型博士,高级学衔之一,是世界公认学历架构中最高级的学衔。
Dr.-Ing 工学博士(德国)

Dr. med.医学博士(德国)

M. D.=Medical Doctor 医学博士(专业型学位)


Post-doc.=post doctoral fellow 博士后,不是学位,而是一种博士毕业后在高校或研究机构进行的研究工作经历。



M.S(c).= Master of Science 理学硕士

B.S(c).=Bachelor of Science 理学学士

M.E(ng).=Master of Engineering 工学硕士

B.E.=Bachelor of Engineering 工学学士

Prof.=professor教授


Associate professor 副教授(准教授(日本))


Assistant professor 助教授(日本)


Senior lecturer(高级讲师)(英国、澳大利亚等)

Senior Researcher(主任研究员)(日本)

http://blog.sciencenet.cn/blog-114283-1055768.html
上一篇:
2017研究生学位论文评审小结
下一篇:
博客教学(7)-课堂侧记